Blood has indeed dyed the desert red. This is the most important detail you must know about Crimson Desert, a brand-new open-world action game built by the same company that created Black Desert Online. According to the official website, it is "a story inscribed in blood," and the sand clearly demonstrates this.
Therefore, please elaborate; what more should I know about Crimson Desert? The game's five-minute gameplay trailer was featured at the 2020 The Game Awards, however, the film did not play continuously. It was more like watching a highlight reel, featuring snippets of the many places, characters, combat styles, and plot points.
The trailer included no narrator, and the constant cutting made it difficult to follow what was happening. Certainly, there is an abundance of melodrama, but what is going on and how does it connect to Black Desert Online? We can assist with this. By watching the video and reading the explanations on Crimson Desert's official website, we've put together what developer Pearl Abyss has said about their upcoming game.
---
What date is the release of Crimson Desert?
Crimson Desert's release date is not yet set. It had previously been announced by Pearl Abyss in July 2021 that it would be delayed until the following winter. The team has decided to devote more time to creating fresh concepts in order to make the game more in-depth and rewarding, according to Pearl Abyss. "As a result, we have chosen to delay the launch of Crimson Desert in order to provide gamers with the finest experience while also safeguarding the safety of everyone engaged in its creation. We will provide an updated timetable soon.
---
Here is the Details Crimson Desert Trailer
This five-minute trailer premiered at the 2020 Game Awards and says that "Crimson Desert will have high-resolution graphics and game features, in addition to a highly immersive gaming experience, based on Pearl Abyss' own next-generation engine."
You May Like: Web3: How Will it Shape 2022 and Beyond?
---
Story of Crimson Desert
Despite the fact that the ties to Black Desert are not quite clear, Pearl Abyss has supplied us with some background information on the storyline itself. In this role-playing game set on the planet of Pywel, your objective is to explore the many areas and unite them under your flag, all the while recruiting friends.
On the game's website, there are several snippets, however, the following is the shortest and most accurate story summary: "The King of Demeniss, commonly known as the Unifier of Lands, is now in a coma. Those who have been subjugated by his totalitarian rule are now seeking to capitalize on the resulting power vacuum.
Check Also: Technoblade Real Name: Who Is He ? All Questions Answered Here!
---
Some of those who have suffered under the tyranny of his conquests desire independence above all else, while others fantasize about establishing their own absolute rule. You have the chance to grasp the moment and make your mark in this freshly formed power vacuum.
---
Why is that Strange and Magical Gate introduced?
Crazy, huh? No clue. I assume it's something incredible. As the footage reveals no backstory and it is uncertain how closely this relates to Black Desert, all we can say with certainty about this strange, magical gate is that it is a gate that looks to be magical and is extremely strange.
Check Now: Osmtechno.com: Tasks and Games. Osmtechno Software Solutions!
---
How does the Battle in the Crimson Desert reveal?
It looks to be conventional, foggy medieval food at first glance. Swords, shields, axes, and bows—the works. Despite the trailer's evident emphasis on melee weapons rather than ranged ones, bows and arrows are prominently depicted. It appears that there is a great deal of close-quarters combat characterized by powerful blows as opposed to delicate techniques. Also, avoid rolling.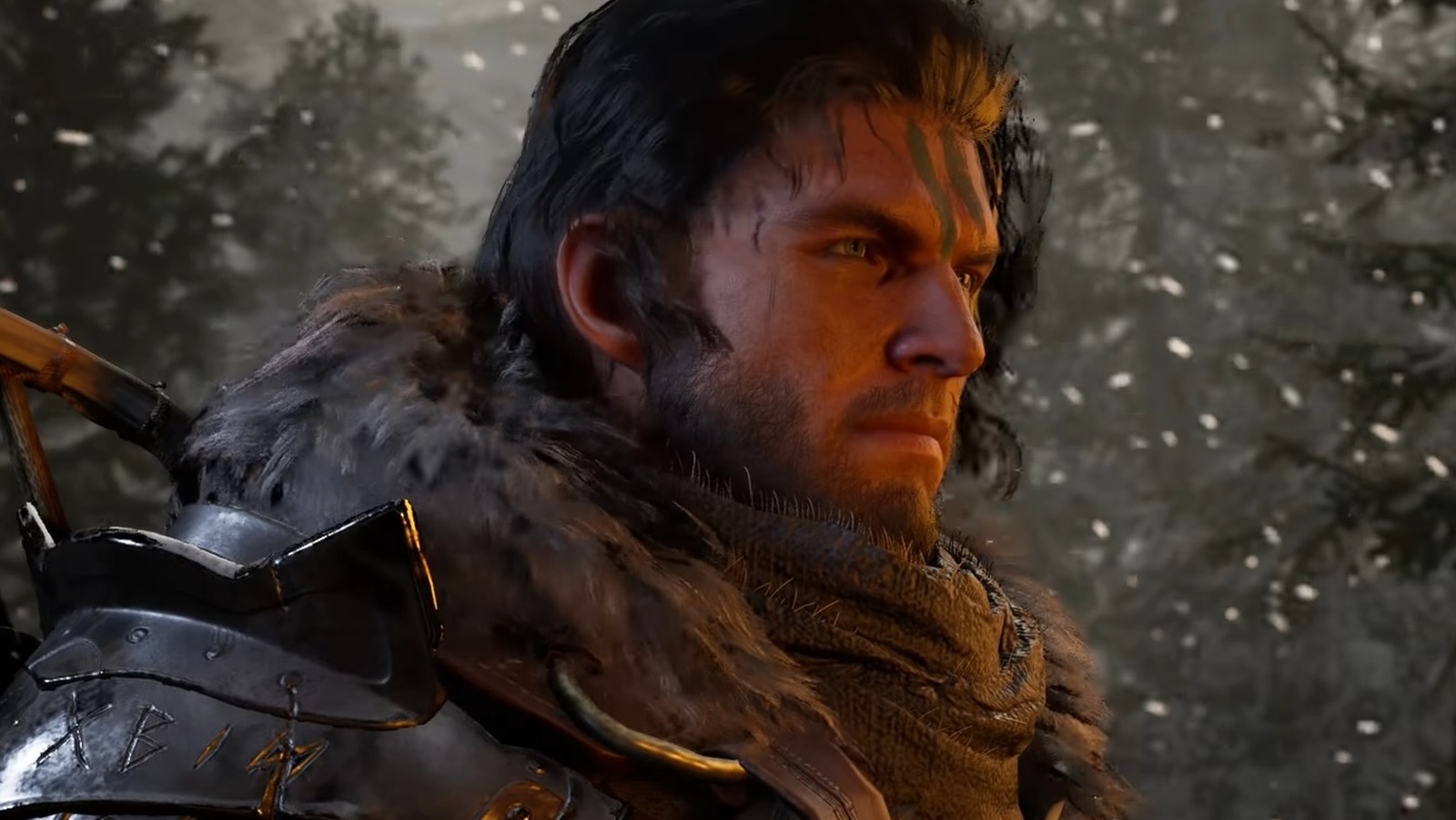 The player character also unexpectedly drops a Stone Cold Stunner at one point. Later in the clip, a cannon is seen, which does not appear to suit the historical period at all. According to the Crimson Desert website, a new generation of weaponry has emerged alongside the old: pistols among swords, cannons alongside axes, and even hand-mounted cannons.
It will be interesting to see how it balances since I'm not sure I'd want to go into battle with a wooden shield and a little sword if the opposing side is armed with Glocks. It's possible because Assassin's Creed 4: Black Flag performed a fantastic job with the same concept.
---
Does Crimson Desert Include Fantastical Elements?
Absolutely, I say. The music video for Pearl Abyss does not shy away from including fantastical aspects, asserting that "each place has its own unique character that is both fantastical and based in brutal truth." We witnessed dragon battles, odd runes, eerie marshes, magically formed pathways, a multitude of other fantastical animals, and, of course, that peculiar gate.
Read More: Clarkson Farm Season 2: Potential Release Date, Cast, Plot, and is Series Renewal!