Thursday morning, Minnesota Representative Angie Craig was attacked in the elevator of her apartment building in Washington, D.C. In a statement, Chief of Staff Nick Coe detailed the situation and said:
"Rep. Craig defended herself from the attacker and suffered bruising, but is otherwise physically okay."
He continued:
"Rep. Craig called 9-1-1 and the assailant fled the scene of the assault. Rep. Craig is grateful to the D.C. Metropolitan Police Department for their quick response and asks for privacy at this time."
---
Coe further said that the attacker escaped and that there was no proof that the attack was politically motivated. The Metropolitan Police Department subsequently arrested and charged 26-year-old Kendrick Hamlin with assault.
Craig observed the suspect in her building's lobby while he was "acting erratically as though under the influence of an unknown narcotic," according to a report from the Metropolitan Police Department.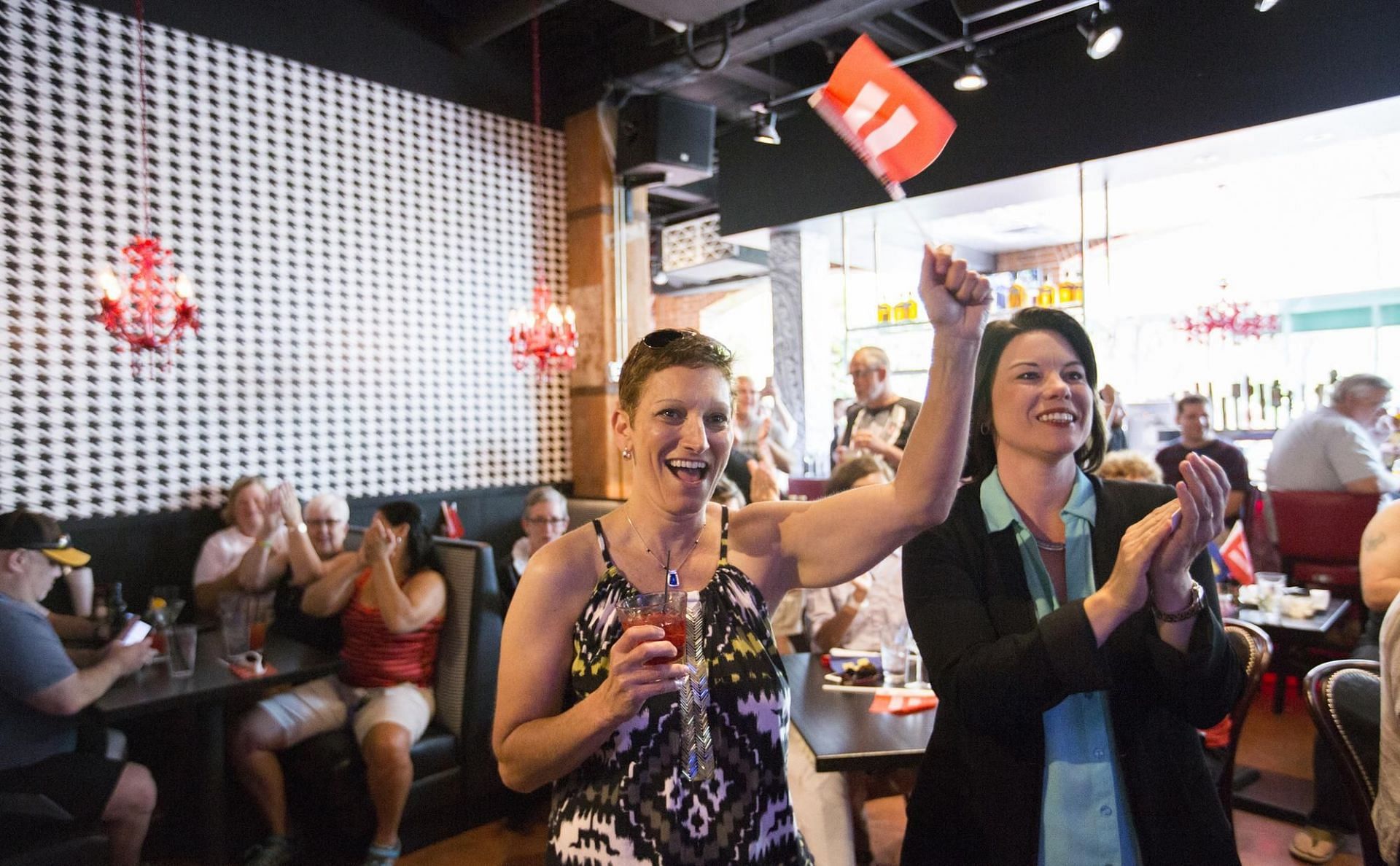 The assailant then reportedly boarded the elevator and began performing push-ups before hitting Craig in the chin and holding her by the neck. The lawmaker informed investigators that, in self-defense, she flung hot coffee at the suspect before he left.
In addition to investigating the event, the U.S. Capitol Police stated that "there is no indication that the congresswoman was targeted because of her position."
In 2018, Angie Craig was elected as the first openly LGBTQ member of Congress from her state. Since 2008, she has been married to Cheryl Greene and is the delighted mother of four adopted children.
---
Who are Angie Craig's wife and children?
Minnesota's first openly LGBTQ+ member of Congress is Representative Angie Craig. Since 2008, she has been married to Cheryl Greene.
Green is the Director of the Welcoming Schools team, a human rights initiative that teaches educators to provide "safe and affirming environments for all children and families in the United States."
She is also a member of the Prevent Cancer Foundation's Congressional Families Cancer Prevention Program.
According to her web background, Greene obtained a Bachelor of Education from the University of Arizona and a Master of Education in Educational Leadership from Florida Atlantic University.
Prior to joining Welcoming Schools, she spent over a decade as a classroom teacher, school administrator, and basketball coach.
On July 19, 2022, while discussing the Respect for Marriage Act, Representative Craig tweeted a photo of her wedding with Greene along with the following message:
"My wife Cheryl and I got married in 2008, but the federal government did not recognize our marriage for seven more years."
Angie Craig and Cheryl Greene adopted four children. Reports indicate that all of the children have graduated from college or a technical school, despite the fact that they largely avoid the public spotlight. According to reports, one of their boys graduated from Rosemount High School in 2021.
The six-member family apparently resided in Eagan for over a decade before relocating to Prior Lake. Additionally, Craig is an ardent supporter of the Every Child Deserves a Family Act (ECDF). The measure would assist end discrimination against LGBTQ+ parents in regard to adoption and foster care.
---
Final Words
I hope you get all the information about "Who is Angie Craig Married to? Know About Her Sexuality". Share this post with your friends and family if you enjoyed it. Also, comment on this post with your thoughts. Bookmark our website for more interesting posts.
Stay Happy and Stay Healthy!