The time is almost here! The Saints Row release date is almost coming, and fans are patiently awaiting the 2022 remake of this long-running game.
Players want a fresh open environment to explore, packed with criminal businesses and other fascinating activities to engage in at their leisure, and that is precisely what you will get here.
What is the Saints Row release date, and what else should you know about the hottest new game? Continue reading for all the juicy facts!
---
Saints Row Release Date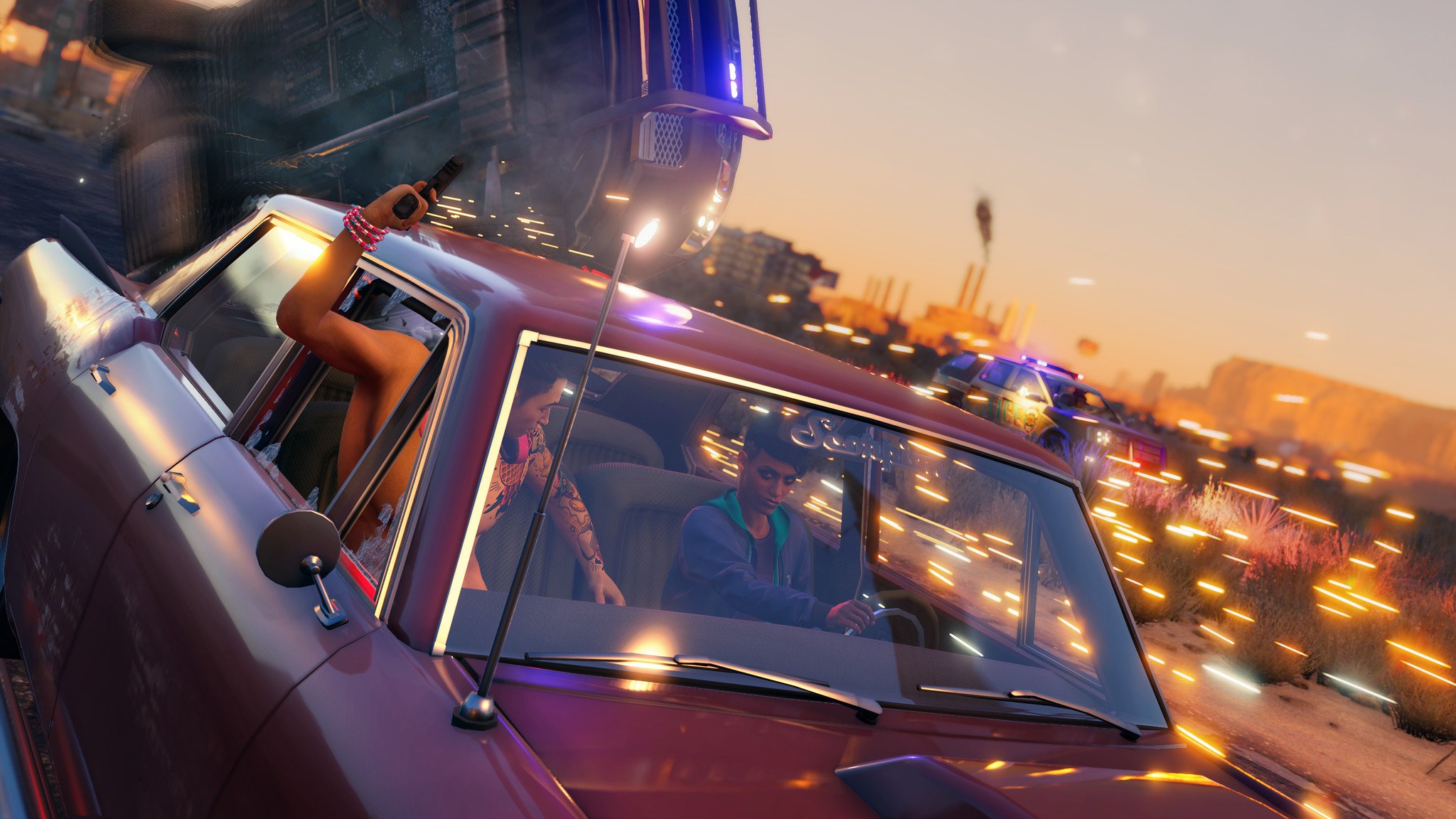 The release date of Saints Row is Tuesday, August 23, 2022. Pre-orders are currently available at retailers such as GAME and Amazon.
On that date, gamers will be able to experience the relaunched Saints Row series in all its grandeur, since the game will launch simultaneously across all platforms.
---
Saints Row Release Date In UK
The reboot of Saints Row will be released at local midnight time everywhere in the world. Therefore, you will be able to play it in the United Kingdom as of the first minute on August 23.
This information was verified by the Tweet below, which also said that pre-loading is currently available on Xbox platforms, while PlayStation customers will be able to install the game 48 hours prior to its release. On the Epic Games Store, pre-loading, however, will not be available.
More: Squid Games Season 2: Who is the Squid Game Season 2 Leader?
#SaintsRow will launch on all platforms, world wide at midnight on August 23 wherever you are!

Preload is available on PlayStation 48 hours before, and on Xbox right now!

Unfortunately pre-load has not been possible on Epic Games due to some technical stuff – sorry! pic.twitter.com/oUP078qAbJ

— Saints Row – OUT NOW! (@SaintsRow) August 18, 2022
Can We Pre-Order Saints Row
You surely can. The latest Saints Row game is presently available for purchase at both GAME and Amazon. Never forget that pre-ordering is a wise move since you will always acquire the game at the lowest price when you hit the purchase button.
Which platforms does Saints Row support?
Next-gen is the name of the game here, with PS5 and Xbox Series X/S releases as well as a PC release on the Epic Games Store announced.
However, players of the previous generation will not be left out, since the PS4 and Xbox One will also receive the game at launch. There will also be a Google Stadia release, although a Nintendo Switch version has not been confirmed.
About Saints Row Reboot
The game's official plot summary provides us with a good idea of what will happen in the franchise's major remake.
The structure is as follows: "Welcome to Santo lleso, a dynamic fantasy city in the heart of the American Southwest, where illegal groups battle for dominance and a group of young friends go on their own criminal enterprise in order to reach the top and become Self Made.
As the future Boss, with Neenah, Kevin, and Eli by your side, you'll establish The Saints – and take on Los Panteros, The Idols, and Marshall as you develop your empire over the streets of Santo Ileso and fight for control of the city."
You May Like: Ancient Olympic Games: Everything About It
What is also known is that several of the game's more absurd elements will be toned down. Fans will be aware that any kind of realism was far gone by the time Saints Row 4 was released, and this game appears to strike a balance between the franchise's origins and its later evolution.
Jim Boone, studio development director, stated to the press regarding the game's tone, "We love [the old Saints Row games], but we also recognize that those games are of their time. They made sense within that era, and we were able to do things that felt good back then, but that tone is not something that we feel we want to do today."
Saints Row Reboot trailer
Indeed, a Saints Row remake teaser exists, and it appears to be all we hoped for and more. While you wait for the Saints Row release date on August 23, check out the trailer provided below.
Read More: High on Life, a Microsoft-only Game, Has People Apologising for Mocking Their Comments.