Your Place or Mine: Reese Witherspoon is finally returning to her romantic comedy roots, and she is doing so on Netflix. The Academy Award-winning actress has chosen Your Place or Mine as the title of her next film, which will soon be available on Netflix.
Although she hasn't appeared in a film since 2018's A Wrinkle in Time, Witherspoon has been extremely busy with the second seasons of HBO's Big Little Lies, Hulu's limited series Little Fires Everywhere, and Apple TV+'s The Morning Show, for which she was nominated for an Emmy Award for season 2.
The businesswoman, leader of a book club, and producer also lent her voice to the animated sequel Sing 2, reprising her role from the first blockbuster, and produced the film adaptation of the best-selling novel Where the Crawdads Sing.
'Your Place Or Mine' starring Reese Witherspoon and Ashton Kutcher releases on Netflix on February 10, 2023. pic.twitter.com/xLjKg19JID

— Film Updates (@FilmUpdates) September 24, 2022
But while we wait for the highly anticipated Legally Blonde 3, it's time to anticipate Your Place or Mine. You won't want to miss this hilarious comedy starring Reese Witherspoon and an additional rom-com mainstay and former Netflix star.
"Your Place or Mine" Release Date
Throughout 2022, Netflix and Reese Witherspoon didn't reveal many details about the film, but Witherspoon and Kutcher both appeared at the TUDUM fan event on September 24 to reveal that the film will be released on February 10, 2023. Perfect for Valentine's Day!
We had previously scheduled the release of Your Place or Mine for late 2022 or early 2023. Thankfully, the romantic comedy will be available as a special treat and high-profile rom-com offering for Valentine's Day 2023.
Resse Whitherspoon y Ashton Kutcher llegarán en febrero a #Netflix con #YourPlaceOrMine: https://t.co/wTqmL3fHod pic.twitter.com/k0esLdZt0k

— Revista Extensión (@RevistaExt) January 7, 2023
Stay tuned for more information and updates on Reese Witherspoon and Ashton Kutcher's upcoming Netflix Life romantic comedy!
What is the Plotline of "Your Place or Mine"?
The movie's official logline is as follows:
"Your Place Or Mine focuses on two long-distance best friends who change each other's lives when she decides to pursue a lifelong dream and he volunteers to keep an eye on her teenage son".
Όπως δήλωσε ο Kutcher, το να υπογράψει για την ταινία ήταν μία εύκολη απόφαση, καθώς έλαβε επιτέλους την ευκαιρία να συνεργαστεί με τη Witherspoon… #Trailer #Netflix #YourPlaceorMine https://t.co/C2IphTeWGb

— Notes From Life (@GSkondrani) December 17, 2022
Who Are the Cast Members of "Your Place or Mine"?
Of course, Reese Witherspoon plays the lead, and The Ranch's Ashton Kutcher plays the secondary lead. It remains to be seen whether Witherspoon and Kutcher will play the central best friends or if they will end up as love interests.
Grey's Anatomy star Jesse Williams will also appear in the film, according to IMDb, though the details of his character have yet to be revealed. Your Place or Mine is written and directed by Aline Brosh McKenna, who also created The CW's Crazy Ex-Girlfriend and has written films such as The Devil Wears Prada, 27 Dresses, and Cruella.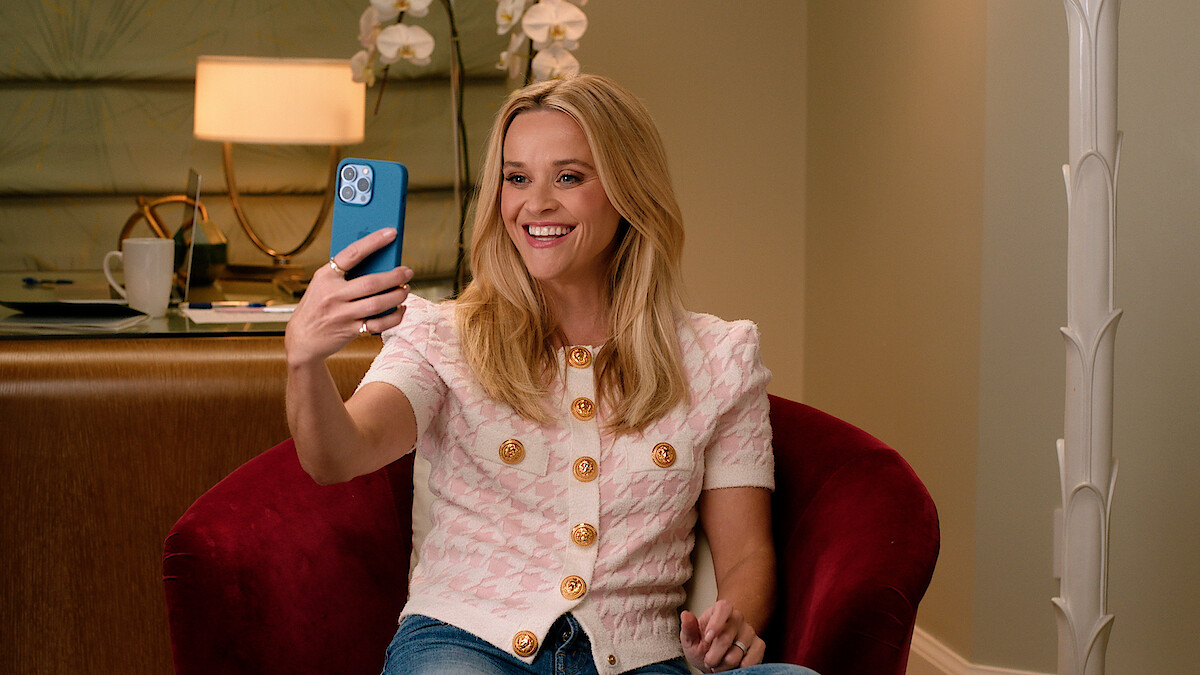 The following is the cast list:
Reese Witherspoon as Debbie
Ashton Kutcher as Peter
Jesse Williams as Theo
Tig Notaro
Zoë Chao
Steve Zahn
Wesley Kimmel
When are Your Place or Mine in production?
Reese Witherspoon posted a picture of herself acting as the lead character strolling down a New York City street on October 2, 2021, to announce the start of filming. She included Kutcher's name in the pictures, even though he isn't visible in any of them, supporting the opposite coast plotline.
#YourPlaceOrMine, la nueva gran película de #Netflix, llega el próximo 10 de febrero https://t.co/wTqmL3fHod pic.twitter.com/XfjCB3n0DA

— Revista Extensión (@RevistaExt) January 2, 2023
Although the exact length of filming is currently unknown, we anticipate it to have continued into 2021 and possibly even into 2022. The movie is getting ready for release, and filming is officially over.
Final Words
For more information Visit our website to find out about a wide range of reality shows that are coming up or that are already on. Through our website, you can find out about a lot of other TV shows and online series.
If you share this article, it will motivate us to create more engaging content for you. And if you have any questions or comments Let us know in the comments, section. Then do let us know in the comments section below. We enjoy reading your feedback & will provide you with a complete response. Thanks.