After watching the classic movie "Patton," you might wonder, "Where was it filmed?" "Patton" is a biographical movie from 1970 that stars George C. Scott. It was directed by Franklin J. Schaffner, and Francis Ford Coppola helped write it.
This important movie is about the life of U.S. General George S. Patton during World War II. The movie was so groundbreaking that it won seven major Oscars, including the Best Actor award for Scott.
The US National Film Registry at the Library of Congress has called Patton a "culturally, historically, or aesthetically significant" film, and when you watch it, you can see why.
Location is very important in Patton
Since this movie is set in the past, the locations are even more important than in most other movies. Think about it: the right location can make or break that immersive feeling that lets the audience suspend disbelief. With the right setting, you can feel like you're at a different time.
Steel Magnolias Filming Location: Is Chinquapin, Louisiana a true place?
If you just saw the movie and are wondering, "Where was 'Patton' filmed?" then we have the answers for you! Keep reading and we'll tell you about some of the most important places in the movie. If you're a world traveler, you might even be able to visit some of them yourself.
Patton filming locations: 6 countries and 71 locations
In answer to the question "Where was "Patton" filmed?" First, we'll talk about places in general.
The American Society of Cinematographers (ASC) says that Patton was shot in 71 different places in six different countries. And this makes sense if you watch the movie and know what's going on in the story and in the movie world.
They're making a movie about Patton's travels during World War II, so they'll need a lot of different places to film if they want it to be accurate.
A lot of Patton was shot in the United States and the United Kingdom. Spain, Morocco, Greece, and Sicily were also used to film a lot of scenes. The movie was shot in Cabo de Gata, La Granja, the Royal Palace of Madrid, La Alcazaba, and La Granja de San Ildefonso, all in Spain.
And the most important place to film in the United Kingdom might be Over Peover, where the real General Patton stayed at Peover Hall, a Tudor manor house.
Why did so many movies get filmed in Spain?
Most of the movie was shot in Spain, which may make you wonder: why Spain in particular when World War II was fought in places all over the world?
ASC says that this is happening for more than one reason. "Most of the photos were taken in Spain because only the Spanish Army had the right equipment for World War II" (acquired by the Spanish Government under the U.S. Military Assistance Program). Spain also had a lot of different landscapes and buildings that could be used to represent North Africa, Sicily, Italy, France, and Germany.
Location for Opening Scene
If you haven't seen it yet, we won't give away too much of the story. But George C. Scott's important and interesting monologue may be the first scene that really stands out in this movie. It might make you wonder, "Where was the movie "Patton" shot?" If so, we know what to do!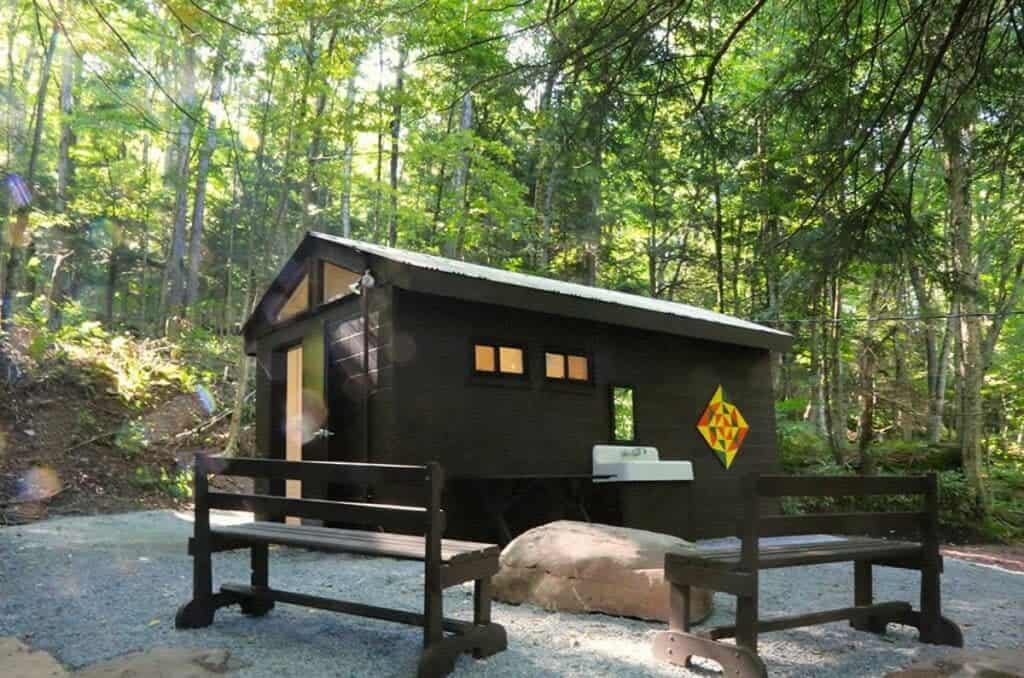 This scene was shot in the United States, at the Bob Hope Patriotic Hall, which is different from most of the other scenes in this movie. It is in downtown Los Angeles, California, and has been the home of veterans' groups for more than a hundred years.
Patton makes use of both naturalistic environments and historic places
Let's hear it from the film's cinematographer, Fred. J. Koenecamp, said the following about the film's challenges and the fact that it was shot in a lot of natural and historic places.
"About 80% of the movie Patton was shot in real places. We worked in a number of national shrines, such as La Granha and Rio Frio. We couldn't do anything that would hurt or change the building.
So, we couldn't use tape, stick lamps to the walls, hang spreaders, or do any of the other things we usually do to help with lighting. Everything had to be picked up off the floor."
This was hard to do technically, but the beauty of the movie shows how well they did it!
Final Words
We've done our best to answer your question, "Where was "Patton" photographed?" With this information in mind, you might decide to visit one of these places or even make your own movie based on Patton's grandeur and creative power.
This movie not only won seven major Academy Awards but it is still remembered by viewers and the general public even after more than 50 years. It helps keep General Patton's name alive and is still a cultural touchstone and a very important movie.
This is clear because you are still looking up where the movie was shot more than 50 years after it came out! Talk about how important something is to culture in the long run.
Where was the Deliverance survival thriller movie filmed? The cast goes to a dangerous location without stuntmen