This article includes spoilers for What We Do in the Shadows' Season Four conclusion.
Every time the season finale of What We Do in the Shadows comes on, I feel like one of our favorite Staten Island vampires: sad, angry, and ready to spend a whole week in my coffin. What We Do in the Shadows has already been picked up for Seasons Five and Six, so there's hope on the horizon. Season Four's horrifyingly shocking ending left me in the same state. Here, we'll talk about everything we know about Season Five.
---
What will happen in What We Do in the Shadows' fifth season?
We can figure out where the show is going by looking at where it has been. At the end of Season 4, there was a classic sitcom reset and a surprisingly sad tone. The almost father-son relationship between Laszlo and Baby Colin Robinson came to a sad end when Colin turned back into the middle-aged, beige-suited energy vampire we all know and love.
This made Laszlo sad for the first time in a thousand years. Colin may have ended up right back where he started with no memory of his strange upbringing by Laszlo, but we can be sure that this story arc isn't over yet. It's sure to have emotional consequences for Laszlo.
You May Like Monarca Season 3 Release Date & Update About Season 3!
---
But Nadja's dreams were destroyed when she burned down her failing nightclub to get the insurance money. She learned two important lessons: if you want to commit insurance fraud, you should get rid of any hidden cash on the property and buy insurance first. Nadja has been on a journey of ambition for the past two seasons.
We've seen her take over the local Vampiric Council, move up to the Worldwide Vampire Council, and reach her goal of owning a busy vampire nightclub. Now that it's all gone, she'll have to find a new dream in Season Five. We can expect to see The Guide next to her. During Season 4, they became friends over witchcraft and Mamma Mia (also, Kristen Schaal has been promoted to series regular).
More: Fantastic Four Cast: Release Date and Everything About Marvel Movie!
---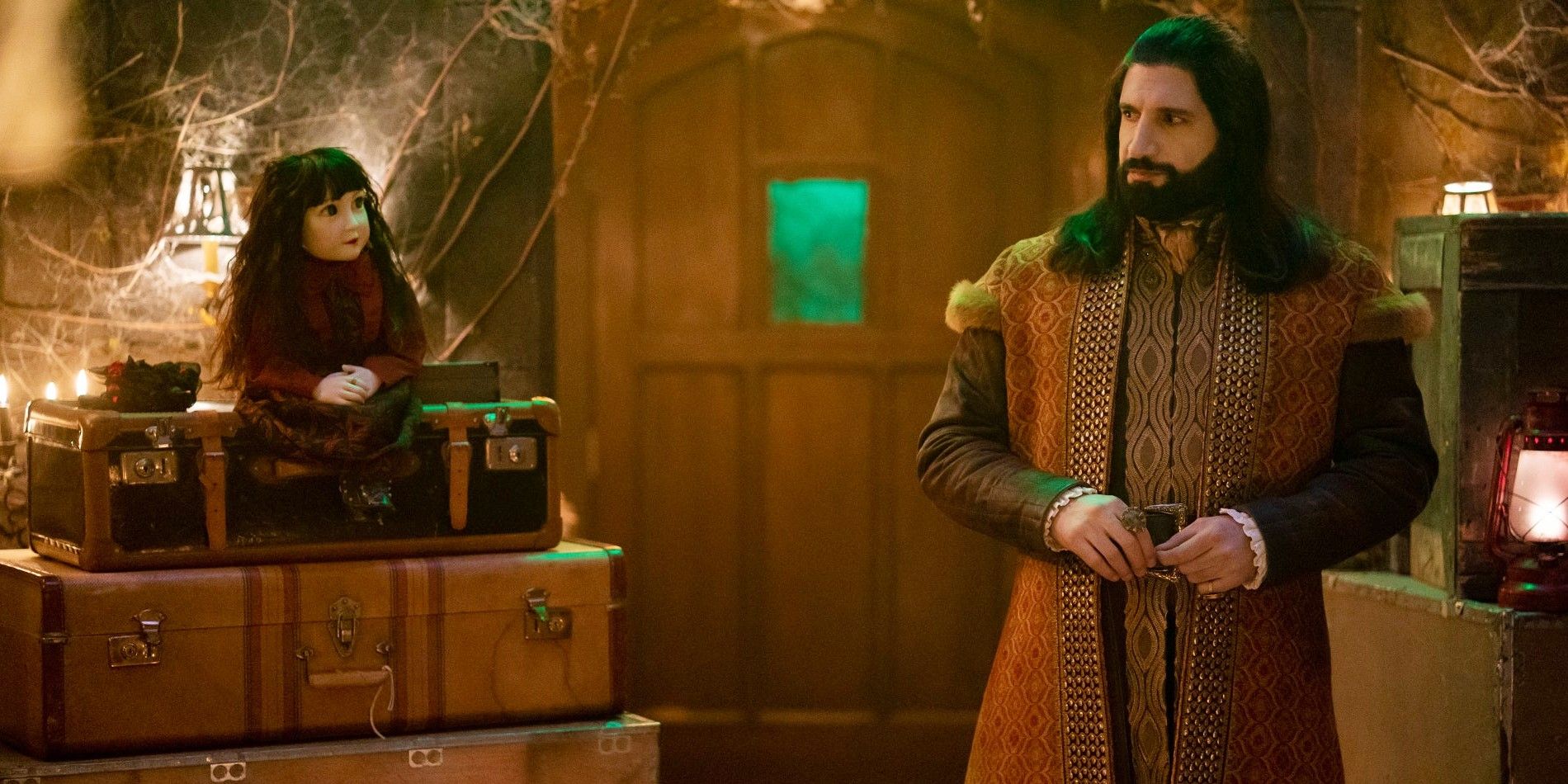 But the biggest surprise of the season was the cliffhanger ending. While Nandor was still upset about his failed marriage and putting off Guillermo's change into a creature of the night, Guillermo took matters into his own hands and asked his friend Derek to change him in exchange for a suitcase full of stolen money from the nightclub. Paul Simms, the show's executive producer, told Entertainment Tonight, "I think the most important thing about the finale is that Guillermo made such a quick and maybe rash choice. That's obviously going to have huge effects."
---
Simms says that there will be another episode in Season 5 with Guillermo's family. Could they be visiting him after he has changed? Guillermo has been dreaming about becoming a vampire since the first five minutes of the pilot, so whatever comes next has been a long time coming. "But if this show has a recurring message, it's probably, 'Be careful what you wish for,'" Simms warns. "Well, it happened literally with Nandor this season, but it's the show's overall team, so the Guillermo stuff is going to be hilarious."
---
When will Season 5 of "What We Do in the Shadows" be Released?
No official announcement has been made, but considering that the program typically airs its ten-episode seasons in the summers, we're hoping for Season Five to premiere in Summer 2023. According to Harvey Guillén's Instagram, production has already begun in Toronto, so it's only a matter of waiting. Let's hope the coming year isn't as lengthy as the vampires' unending presence.
---
Read More: Saints Row Release Date 2022: What is Launch Date & Time In UK?