What If…? was created by A.C. Bradley. Is an animated anthology series from the United States. The show is based on the same-named Marvel Comics series. It is the fourth television series produced by Marvel Studios in the Marvel Cinematic Universe (MCU) and the studio's first animated series.
What If…? premiered on August 11, 2021, and ran for nine episodes until October 6, 2021. It is a component of the MCU's Phase Four. A second nine-episode season is set to begin soon.
So, when will the second season be released? What exactly is the plot? Who would return to play the same characters? Continue reading for more information.
What if…? Season 2 Release Date
Season 2 of What If…? has yet to be released. A second season of What If…? was announced at the same time as the first, and it will premiere on Disney Plus in 2023.
It was also revealed that the next season, like the previous one, will consist of nine episodes. The remaining details will be revealed soon.
Read More: Atlanta Season 4 Release Date, Cast, Plot, New Trailer, and How to Watch?
Which Cast and Crew Members Will Return for the Second Season?
No actors have been confirmed to return for What If…? season 2. However, it is expected that Jeffrey Wright will return as the Watcher – the series' storyteller. Other actors such as Hayley Atwell, Samuel L. Jackson, Tom Hiddleston, and others are also expected to return.
A.C. Bradley will continue to write the show, and Bryan Andrews will direct it. Marvel Studios and Squeeze collaborated on the animation, with Stephan Franck serving as head of animation and Brad Winderbaum serving as executive producer.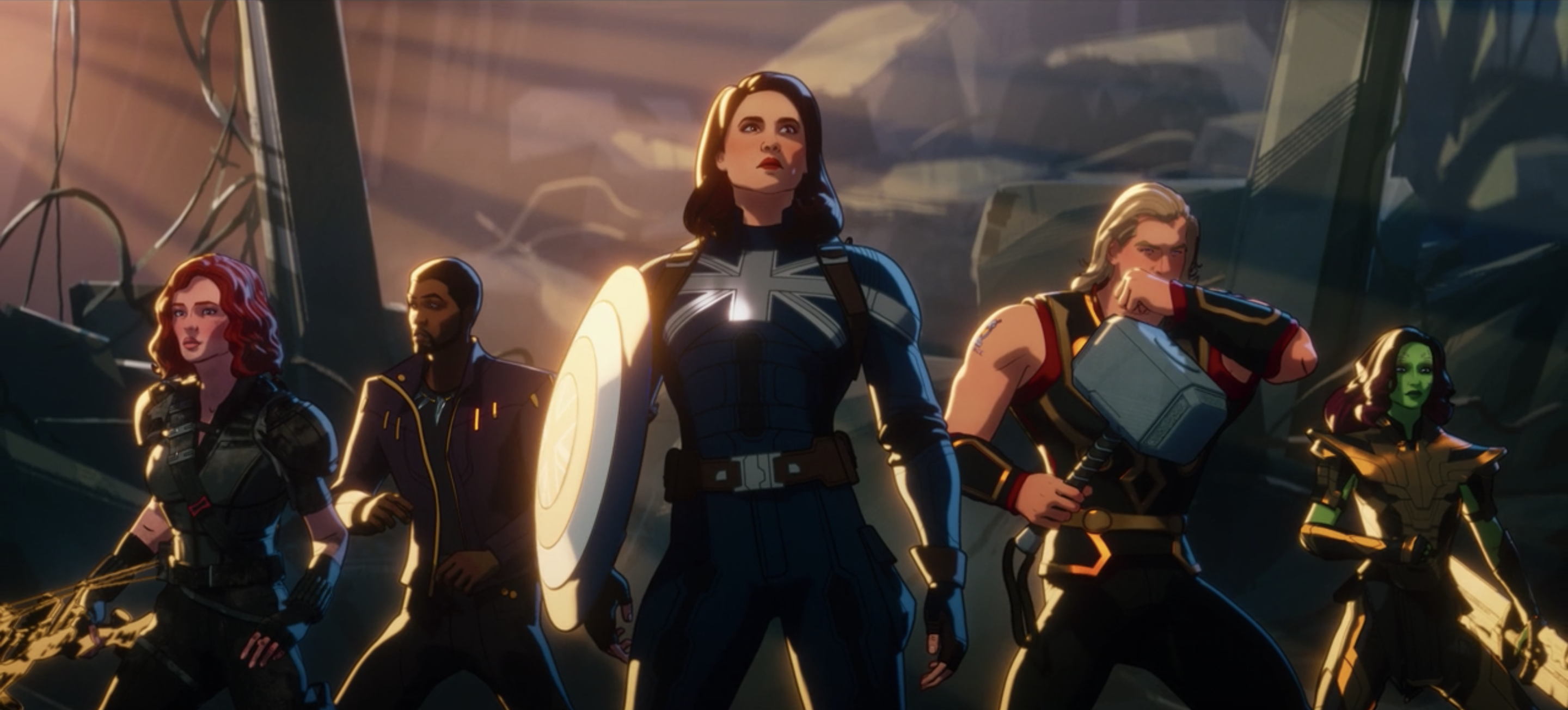 What if…? Season 2 Plot
After the Guardians of the Multiverse defeat Infinity Ultron, The Watcher encounters new heroes and worlds in an expanding multiverse. "What If…Captain Carter Fought The HYDRA Stomper?" will be the title of the season premiere. Season 2 of What If? revealed that the relationship between Captain Carter and The Watcher would be expanded.
Must Read:
Many of the characters who will appear in season 2 have already been seen in animated form, including Shang-Chi, Valkyrie, and Hela. The season will delve into even more alternate universes where our favorite MCU moments occurred differently.
We'll see Wenwu battle Odin and Bucky save Red Guardian. One episode will be an adaptation of Neil Gaiman's Marvel 1602, a limited series comic run. In this issue, Marvel's heroes and villains are set in the year 1602.
What if…? Season 2 Trailer
Season 2's trailer has yet to be released by the developers. You can watch the Season 1 trailer below until it is released:
How Do I Watch What if…?
What If…? is a Disney Plus exclusive, so you can only watch it there. At the time of writing, a rolling subscription to Disney+ costs $7.99/£7.99 per month, and an annual pass costs $79.99/£79.90.