Well Suited for Christmas is a romantic drama Christmas film directed by Michelle Ouellet and starring Mercedes De La Zerda from John Tucker Must Die and Franco Lo Presti from Jupiter's Legacy. On November 6, the film premiered on the Lifetime channel and received numerous positive reviews.
It has a theme of enemies-to-lovers with a Christmassy twist. If you're looking for romantic Christmas movies, Well Suited For Christmas is the film for you. The film is available on Philo, Vudu, and Amazon Prime Video. Rachel Rocca, an up-and-coming fashion designer who is renowned for her use of bright colors in her designs, is the protagonist of the film.
Rachel enters a tuxedo contest/bachelor auction that raises money for foster children in order to gain exposure for her upcoming menswear line. Rachel is selected to design a tuxedo for Brett Stone, a multimillionaire and the creator of "connection link" who appears to only wear black and despises vibrant hues.
Wardrobe fitting. See the final product THIS SUNDAY on @CBS!

Was a blast filming When Christmas Was Young w @TylerHilton + @_FaithMoriah under the 🔥 direction of Monika Mitchell. Doesn't hurt to have music from @SherylCrow 💯😊 + a couple from me! #HallmarkChristmasMovies pic.twitter.com/sotqkplebv

— Wes Mack (@WesMackMusic) December 16, 2022
Brett's aloof personality makes him difficult to work with, but Rachel makes it her mission to get him to wear colors other than black. As Brett and Rachel spend more time together, Rachel learns why Brett is participating in the charity event, which causes her to reconsider his cold demeanor.
Read more: Where were the A Taste of Christmas filming locations?
They fell in love as sparks began to fly between them over time. Will Rachel be able to add some color to the life of the millionaire? Watch Well Suited For Christmas to discover the answer.
Well Suited For Christmas Is FANTASTIC!! Thank you @rachel_reviews & @HallmarkiesPod for suggesting it. Rocketed to my top three this year. Btw I have to force myself to not wear black 💯 of the time. 😂 I could relate in many ways. #ItsAWonderfulLifetime #WellSuitedForChristmas pic.twitter.com/iflsGzCyJ4

— Georgia Makitalo (@georgiamakitalo) November 24, 2022
Where Are the Filming Locations for "Well Suited for Christmas"?
Filmed entirely in Ottawa, Ontario, Well Suited For Christmas is a romantic drama that was originally produced for Lifetime. The second-largest and most populous province in Canada, Ottawa boasts swoon-worthy settings that are ideal for filming. Many other films, both holiday-themed and not, have been filmed in Ottawa. View the locations where Well Suited for Christmas was shot.
Must read: What Was the Netflix Horror-comedy Wednesday Series' Filming Location?
While Twitter burns, I'm watching WELL SUITED FOR CHRISTMAS (Lifetime) after a very stressful day.

These *extremely* charming leads deserve a more interesting story, but I absolutely appreciate the authentic cultural touches. And, seriously, give all these actors another movie. pic.twitter.com/aL8OBrcZJS

— Ho! Ho! Holiday Viewing! (@SleepyKittyPaw) November 18, 2022
Ottawa, Ontario
Filming for Well Suited for Christmas took place in Ottawa, the nation's capital. The shooting began on March 22 and was completed on April 22 of the same year. Fifth Avenue and Queen Elizabeth Driveway were among the locations the filming crew searched for while filming in Ottawa.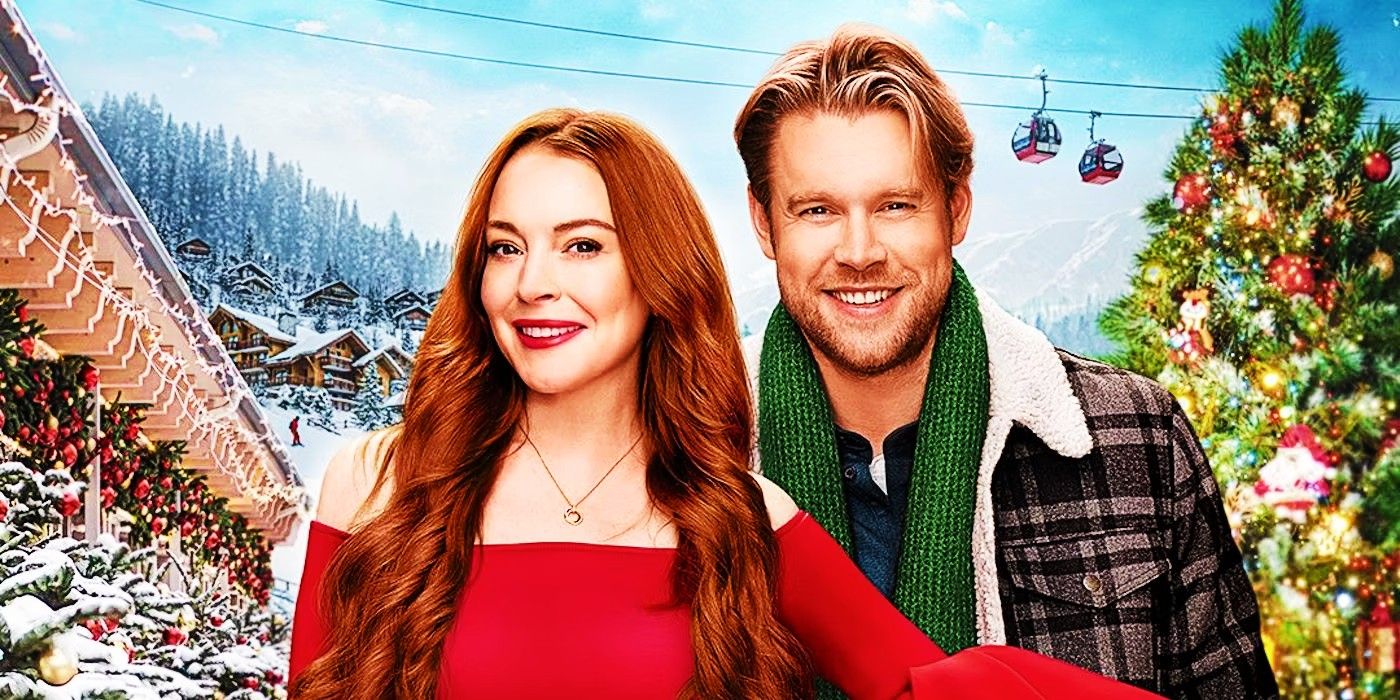 For the film's key scenes, the cast and crew decided to shoot on one of Fifth and Bank's properties. Some of the cast and crew were staying in one of the nearby buildings when a fire broke out; thankfully, nobody was hurt because the fire was quickly put out by the fire department.
So glad I can fall back on Christmas Hallmark movies when I see the drama on here.
Add some cross stitching and I'm golden.
Some of ya'll need a hobby. Even if it's as cheesy as mine.

— Shamelessly_Shantel 📢🤷‍♀️ (@ShantelSherwood) November 7, 2022
In addition to Well Suited for Christmas, many other films, such as Noel Next Door, One Delicious Christmas, Designing Christmas, Reindeer Games Homecoming, Hotel for the Holiday, and many others, were also filmed in Ottawa because of its reputation for having picture-perfect locations.
Is Well Suited for Christmas Inspired by a True Story?
No, Well Suited For Christmas is not based on a true story, but W. Stewart's creative and amazing writing certainly made us believe that it was. W. Stewart is well-known for her romantic comedies, which are full of heartwarming and exciting moments.
The film features a blossoming romance between a boss and an employee, as well as a Christmas charity gala that has been seen in several films. This is why the film may appear familiar and realistic to viewers.
Also check: Where was "Midnight Mass" Filmed? The "Midnight Mass" filming location revealed
Reviews for "Well Suited for Christmas"
Well Suited For Christmas, a movie with a punny name like that, how can I NOT watch? Well, Suited For Christmas has a beautiful cast, lots of romance, some corny scenes, and a happy ending, just like every other Christmas movie, which is why it received a lot of positive reviews from its viewers who wrote about it on Twitter.
Some of them said, "The actors seem to have great chemistry together and the film is fantastic." Here is more praise for Well Suited for Christmas from the public.
The fourth and final Christmas Special on The Wonder Years, "LET NOTHING YOU DISMAY," premiered 30 years ago today.

The show was partially inspired by A Christmas Story.

What's your favorite Wonder Years Christmas Special? pic.twitter.com/E5QEvKrVnl

— Christmas Movies! (@XmasFilmQuotes) December 16, 2022
Full House's Christmas Special "A VERY TANNER CHRISTMAS" premiered 30 years ago on December 15, 1992.

The show also has Christmas Specials in Season 2 and Season 8.

Which Full House Christmas episode is your favorite? pic.twitter.com/eyh16nRURL

— Christmas Movies! (@XmasFilmQuotes) December 15, 2022
Final Words
For more information Visit our website to find out about a wide range of reality shows that are coming up or that are already on. Through our website, you can find out about a lot of other TV shows and online series.
If you share this article, it will motivate us to create more engaging content for you. And if you have any questions or comments Let us know in the comments, secession. Then do let us know in the comments section below. We enjoy reading your feedback & will provide you with a complete response. Thanks.