Super Mario Bros is getting a film adaptation starring Chris Pratt, Anya Taylor-Joy, and Charlie Day, and the actor shared the first look and announced that Mario Movie Trailer 2022 will be released on October 6, 2022. The poster depicts the look of the Mario universe, which appears quite realistically in this animated frame, and the Mario Movie Release Date is set for April 7, 2023.
The next Nintendo Direct has been announced, and it will take place this Thursday, October 6, 2022, and will focus on the Super Mario Bros. Movie. The first Mario Movie Trailer will be shown, and the broadcast will most likely include other news and updates about the film. There will be no game announcements, so don't expect any game news.
The Super Mario Bros Film 2023: Overview
Directed by
Aaron Horvath and Michael Jelenic
Screenplay by
Matthew Fogel
Based on
Mario video game by Nintendo
Produced by
Chris Meledandri and Shigeru Miyamoto
Starring

Chris Pratt, Anya Taylor-Joy, Charlie Day, Jack Black, Keegan-Michael Key Seth Rogen Fred Armisen Kevin Michael Richardson Sebastian Maniscalco, Charles Martinet

Production
companies
Illumination and Nintendo
Distributed by
Universal Pictures
Mario Movie Trailer Release date
6 October 2022
Mario Movie Release dates
7 April 2023 (United States) 28 April 2023 (Japan)
Countries
United StatesJapan
Language
English
Super Mario Movie Release Date 2023
The Super Mario Bros. Film will be released on April 7, 2023, in the United States and on April 28, 2023, in Japan. This cannot happen if you, too, grew up in the 1990s and do not understand the value of 'Super Mario.' The same Super Mario cassettes we used to play on the TV all day.
The same Super Mario who jumped went into the tunnel and saved the princess by fighting the dragon. This was the game that gave the video game company 'Nintendo' a name that no other game had. Even today, Super Mario is regarded as an iconic video game. And now we'll be getting an animated film based on the Mario video game.
Must Check: Netflix Jennifer Lopez Movie "The Mother" Release Date and Cast Revealed!
After many years of hard work, Nintendo released a game called 'Super Mario Bros.' in the market. Mario, like in 'Donkey Kong,' had to save his girlfriend from a monster.
The unique feature of this game was its numerous levels. The game becomes more difficult with each level, as we encounter new challenges in each stage. Every level had a battle with the dragon. Mario was such an exciting video game that it made waves not only in Japan but also in America.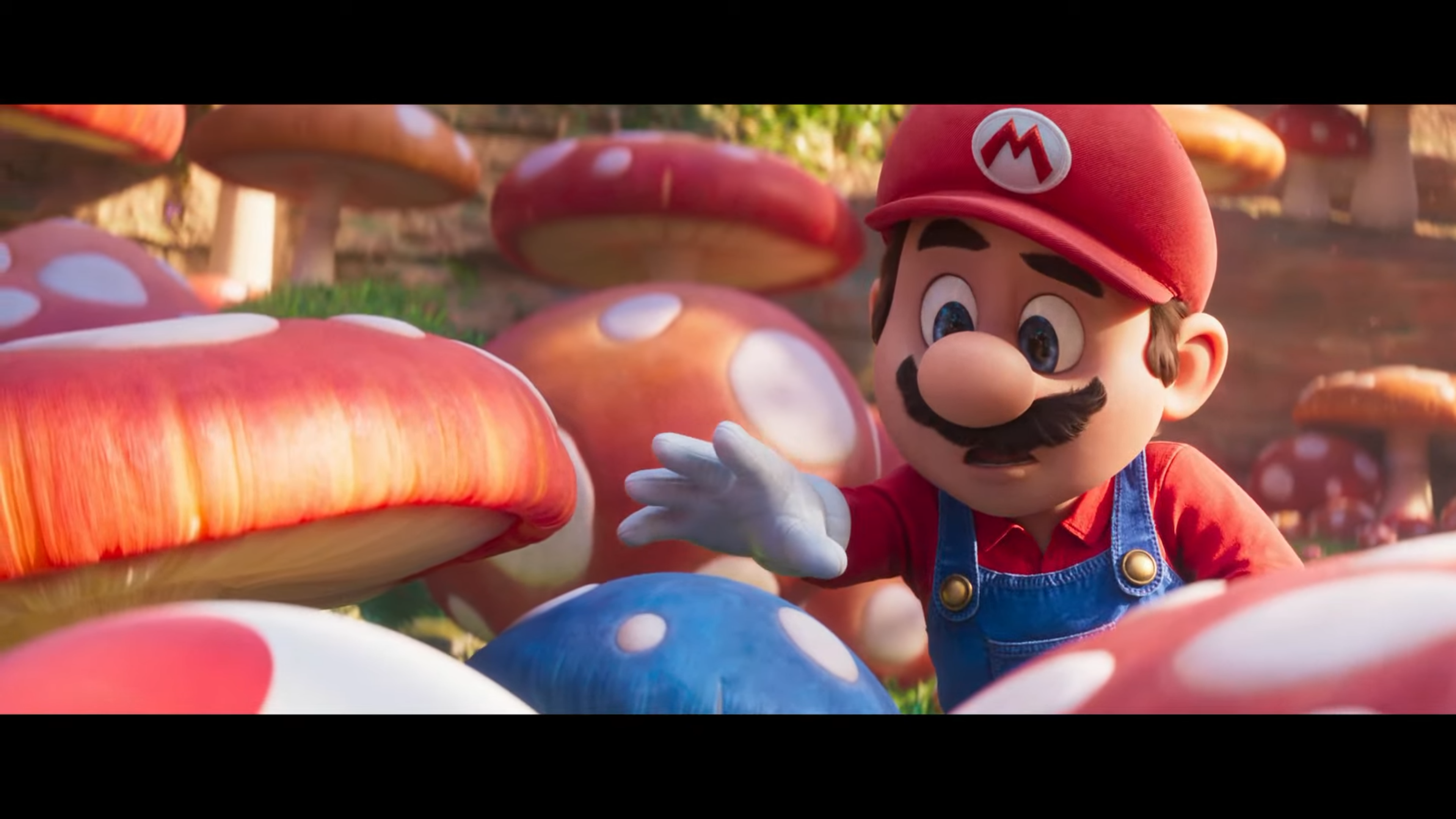 Super Mario Movie Cast
The voice cast for the Mario film was revealed in September 2021, and it is jam-packed with big Hollywood names. Among the cast members are:
Mario is played by Chris Pratt (Guardians of the Galaxy).
Luigi is played by Charlie Day (It's Always Sunny in Philadelphia).
Princess Peach is played by Anya Taylor-Joy (The Northman, The Queen's Gambit).
Bowser is played by Jack Black (School of Rock).
Toad is played by Keegan-Michael Key (Key & Peele).
Donkey Kong is played by Seth Rogen (This Is the End).
Cranky Kong is played by Fred Armisen (Big Mouth).
Kamek is played by Kevin Michael Richardson (Family Guy).
Spike is played by Sebastian Maniscalco (The Irishman).
Fans of the character will be pleased to learn that Charles Martinet, who has provided the voice of Mario and many other Nintendo video game characters, is also on board and will make surprise appearances throughout the film.
Super Mario Movie Storyline
The plot of the Super Mario film has not been revealed, but as seen in the trailer above, it will undoubtedly feature a duel between Mario and Bowser. On October 4, Nintendo released the first teaser poster for the film.
From the streets of Mushroom Kingdom, Mario stands in his signature outfit, staring up at Princess Peach's castle. A swarm of Toads surrounds Mario. On October 6, Nintendo also released the first teaser trailer at New York Comic-Con.
If previous Mario films are any indication, this new film will most likely feature Mario rescuing Princess Peach from Bowser with the assistance of Luigi and his allies. The romantic relationship between Mario and Peach will undoubtedly play an important role in the film. We can't wait for this film to come out!
Read More: Fantastic Four Cast: Release Date and Everything About Marvel Movie!
Nintendo's Mario Movie 2023 Trailer
Nintendo has shared a Mario Movie 2023 Poster on its Twitter account, which has since gone viral. As we all know, Mario has been a huge hit for over three decades. This game had become popular among children, and the fact that it was difficult to complete added to its appeal.
Children used to play it over and over again to finish it, and not only children but also adults in the 1990s were crazy about it. Mario has become a household name in both Japan and America.
The official teaser trailer for The Super Mario Bros. Movie is here!

❤️ this tweet to Power-Up with exclusive updates from #SuperMarioMovie ! pic.twitter.com/MnaZAdzDrB

— The Super Mario Bros. Movie (@supermariomovie) October 6, 2022
It left its imprint on the entire world, including India, over time. Mario became a household name in India as soon as cassette video game consoles were introduced in the early 1990s.
Mario quickly gained popularity among both children and adults. Mario spread not only in India but all over the world. In its day, no other game was as well-known as Mario.
Also Read: Painkiller Release Date: Will Painkiller Be Available on Netflix?
Mario Movie Trailer 2022
Illumination, the studio behind Minions and Despicable Me, is behind The Mario Movie. Aaron Horvath and Michael Jelenic, who previously worked together on the animated Teen Titans Go films, direct it. Matthew Fogel, who wrote the scripts for The Lego Movie 2 and Minions:
The Rise of Gru wrote the script for the Mario Movie, which is produced by Mario creator Shigeru Miyamoto and Illumination's Chris Meledandri. Nintendo also tweeted the first look at the art style for the Mario movie.
A poster for The Mario Movie 2023 appears to suggest that Mario will embark on an epic journey to reach the Mushroom Castle.
In addition to Chris Pratt, the film stars Anya Taylor-Joy as Peach, Charlie Day as Luigi, Seth Rogen as Donkey Kong, Fred Armisen as Cranky Kong, Kevin Michael Richardson as Kamek, Jack Black as Bowser, Keegan-Michael Key as Toad, and Sebastian Maniscalco as Spike.