At the conclusion of the previous chapter, See promised an epic battle between the gang of Baba Voss and the army of Tormada. Those anticipating a ferocious battle will be sorely let down, however, as the show continues to build up anticipation and then squander it, seemingly delivering none of the suspense. In "The House of Enlightenment," Baba Voss's team barricades themselves inside in preparation for battle, whereas Tormada, Trovere, and Harlan plot from the outside.
See Season 3 Episode 6 Release Date
See Season 3 Episode 6 will premiere on Friday, September 30th at approximately 12 am (ET) / 5 am (PT) (GMT). Obviously, it depends largely on how quickly Apple uploads new episodes. However, expect this to be close to the release date.
See Season 3 Episode 6 is also available with subtitles at the time of its release; the episode is scheduled to run for 54 minutes.
See season 3 Episode 5 Recap
Lucien begins the episode by questioning Sibeth about her unexpected arrival. She escaped her captors and wandered the woods only days ago, but now she desires to reclaim her throne and lead this army of witch hunters into battle. What prevents her from betraying them again, as she has in the past, asks Lucien with justifiable concern.
Sibeth apologizes for causing them pain and suffering but attributes her decisions to Maghra's enchantment. She delivers a rather grand speech in which she declares herself to be their divinely appointed queen. She desires to fight alongside them in the impending conflict. Lucien's army appears eager to comply.
In the meantime, Tormada's army makes their presence known, compelling Baba Voss' people to barricade themselves inside Sheva's residence. Tormada is informed that numerous guards have been eliminated, but the bombs remain secure. Tormada requests to speak with his opposition, and Sheva, Ranger, and Baba Voss respond.
While this conversation stalls, Captain Armagon is dispatched to find the runaway-sighted children. Tormada relies on sighted children to construct these bombs; without them, they would be unable to continue building the dangerous weapons used to conquer empires.
Check Also: 
Tormada attempts to play mind games with Baba Voss, who decides to prepare for battle rather than continue to listen to his persuasion. The good guys line the floors with shattered plates and place traps throughout the structure. The unnamed soldiers enter the building and are silently eliminated by Baba and Ranger in a blasé fight scene.
Sheva fires a few rounds from her gun, while Haniwa uses her bow and arrows. Then Kofun electrocutes several soldiers in the flooded room. As Baba's team annihilates an army of soldiers with relative ease, the battle lacks any sense of originality or inspiration.
Tormada, sensing futility, departs with his men and the valuable bombs. Harlan's secret army, led by Guntar, then executes those remaining outside the building. Trovere discovers the deception too late and attacks Harlan. He kills Ambassador Trovere with regret, only to be met by Baba's attack. Baba does not trust Harlan and believes that he has joined the enemy. Harlan actually bought them more precious time and was always on Pennsa's side.
See season 3 Episode 5 Ending Explained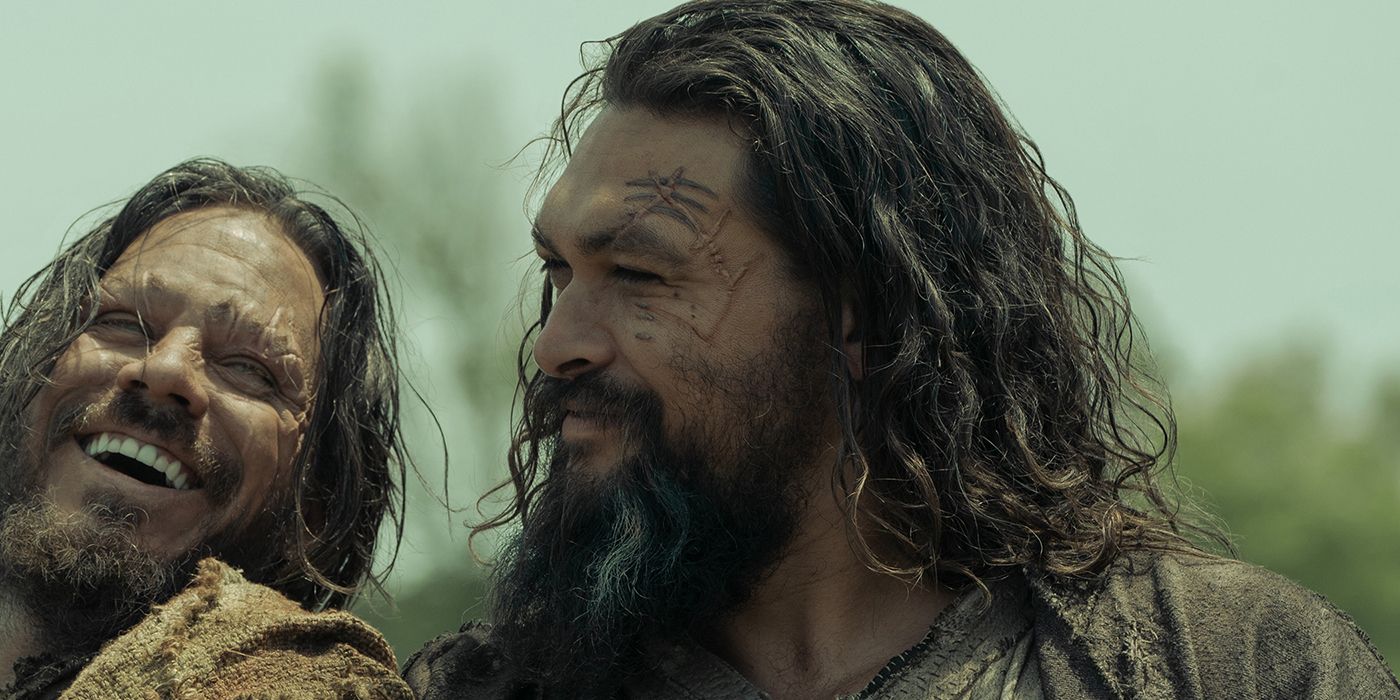 Harlan suggests that they return to Pennsa immediately and sound the alarm. No one knows if the Maghreb is prepared for the impending war. Tormada has ready-to-use bomb carts; no army could defend their city against this unholy assault on such short notice. Baba concurs with Harlan and then proceeds to torch the structure.
Haniwa is heartbroken to see her father torching these halls of records containing centuries' worth of knowledge. She attempts to stop Baba, but Kofun blocks her path. The siblings engage in a fight, with Haniwa even drawing a gun on her brother. The brother and sister are engaged in yet another pointless conflict. The records are essentially lost.
Haniwa expresses regret for the destruction of Sheva's home and the loss of so many valuables. However, Sheva responds that there are many more of these structures in the world, implying that Haniwa should not lose faith just yet.
Read More:
What did you think of the fifth episode of See season 3? Comment beneath.