The popular Paramount+ series SEAL Team has been renewed for a seventh season. The modern military action drama follows the lives of elite Navy SEALs as they carry out dangerous international missions. Among the cast members is Jason Hayes, played by David Boreanaz, who serves as the team's leader.
SEAL Team premiered on CBS All Access in 2017, but after four seasons, the show was moved exclusively to Paramount+ for season 5 in 2021. Season 6 of SEAL Team premiered in late 2022, and season 7 is now confirmed.
Read more: Seal Team Season 6: The Release Date of Seal Team Season 6 Is Here, Check It Out
According to The Hollywood Reporter, CBS has renewed SEAL Team for a seventh season, which will be available exclusively on Paramount+. A standalone film starring Boreanaz and executive producers Spencer Hudnut and Christopher Chulack was announced for February 2022.
Everyone needs to watch this. Amazing cast and crew who work SO hard to give us amazing episodes #SEALTeam https://t.co/fzX5dhmIPw

— Fans of SEAL Team Paramount+ (@SEALTeamFandom) January 20, 2023
The film's future is now uncertain, though those involved have stated that it is still a possibility. Tanya Giles, chief programming officer at Paramount Streaming, said in a statement that SEAL Team is particularly popular with its audience. Giles' full comments on SEAL Team's renewal can be found below.
"We look forward to bringing SEAL Team fans even more of the series' poignant storylines and thrilling missions with the upcoming seventh season. The series continues to evolve and grow its audience. It is a great example of the types of programming that we see resonate with our subscribers."
Seal Team Season 7: Release Date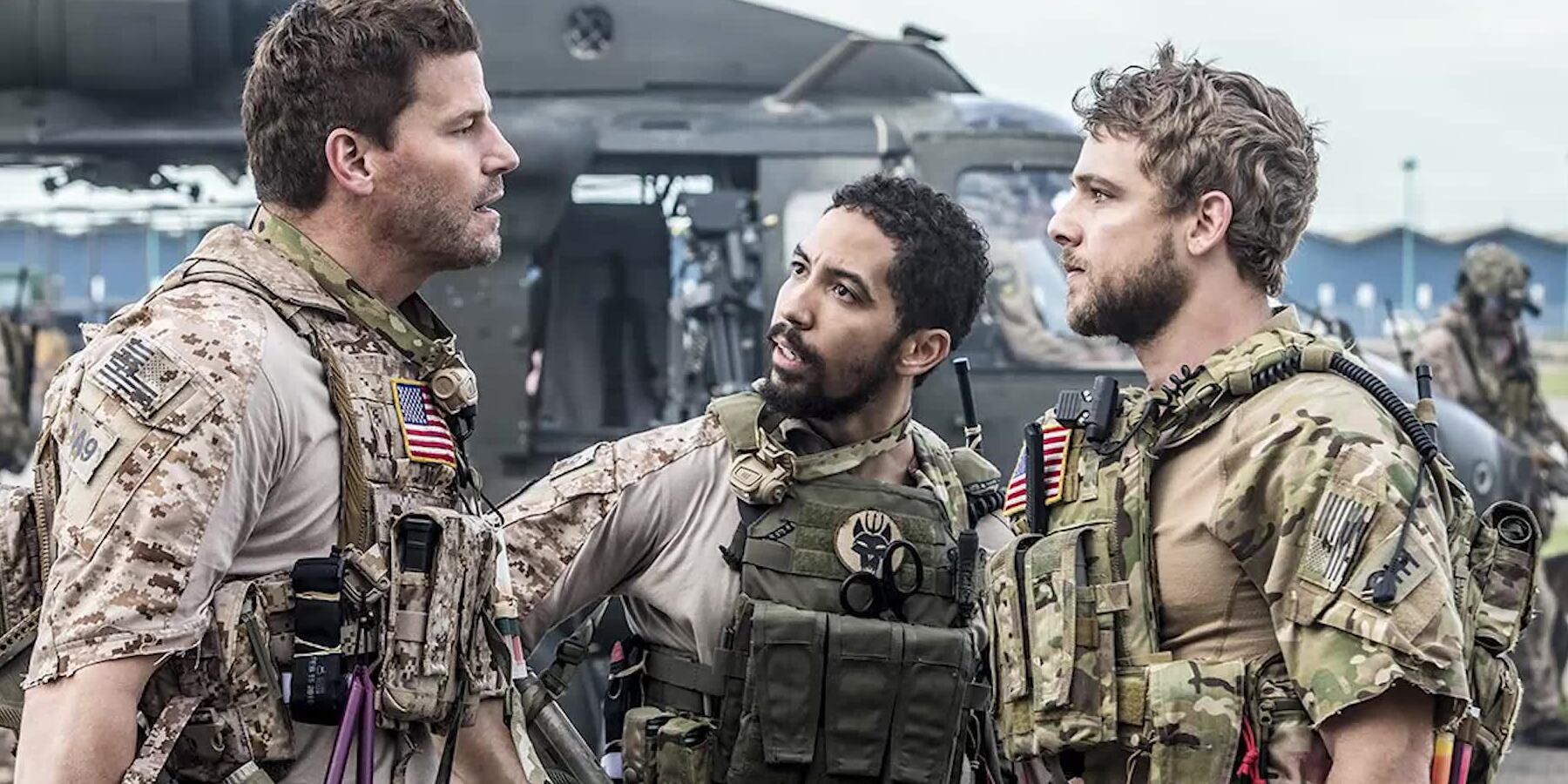 The Seal Team team has stated that the show will attempt to return in late 2023, but the producers have not yet provided an official release date as of the time of writing this article.
What to Expect From the Seal Team Season 7?
Clay Spenser's tragic death in the line of fire brought the sixth season to a close. The first episodes of SEAL Team season 7 will probably discuss whether Jason or anyone else has to deal with serious repercussions for what happened.
A BTS look at #SEALTeam on location in Jordan. pic.twitter.com/AUrx9KTlxu

— SEAL Team (@SEALTeam_pplus) January 20, 2023
After he revealed to the public that he had been concealing his traumatic brain injury and that his actions were directly responsible for Spenser's demise, Jason would probably face the most criticism.
But SEAL Team has sought to show the good, the bad, and the ugly in its portrayal of military operations and the interpersonal relationships of those tasked with carrying them out. Spenser's wife praised the team and how they fought for her late husband.
Regardless of the severity of Jason's punishment, the Bravo team's future seems uncertain. It's still unclear whether Jason will continue to be Bravo-1, which raises the issue of who would lead the team in Jason's absence.
Today is a good day! Guess who's back. @SEALTeam_pplus #SEALTeam #SealTeamSeason7 #Season7 pic.twitter.com/5EynBW1bRx

— SEAL Team Writers (@SEALTeamWriters) January 18, 2023
After the events of SEAL Team season 6, it's difficult to imagine things returning to normal. Sonny must make some difficult choices as well, and he frequently struggles in their relationship with Davis.
Also read: Outlander Season 7 Release Date, Plot, Cast, and All You Need to Know
Another possibility is that Sonny will suffer consequences for punching Colonel Decker. There should also be clarifications regarding Ray's impending retirement and his PTSD battle.
Here's the official renewal press release for anyone interested.#SEALTeam pic.twitter.com/ffTaUPI2GK

— Fans Of SEAL Team on CBS (@SEALTeamBrigade) January 18, 2023
The majority of the characters should return for SEAL Team season 7 after the Bravo team succeeded after a first attempt in season 6 that was unsuccessful.
The hit military drama will have no shortage of existing storylines to draw from, as the scope of the program goes well beyond the battlefield. Although the fate of the full-length SEAL Team movie is still unknown, there are still many ways that the project could succeed given how much attention the characters received over the course of six seasons.
The release of a new season of SEAL Team every fall suggests that late 2023 could be a reasonable target date for the season 7 premiere.
https://www.youtube.com/watch?v=rvLkVjxOoT8
Final Words
For more information Visit our website to find out about a wide range of reality shows that are coming up or that are already on. Through our website, you can find out about a lot of other TV shows and online series.