In keeping with its two-decade tradition of rom-com series, Netflix is excited to offer a sweet love story to couples who enjoy watching them on Valentine's Day.
While a number of rom-coms, such as Falling for Christmas, A Perfect Pairing, and The Royal Treatment, were released in 2022, it's time to anticipate what Netflix will have in store for 2023. It brought us to a lovely rom-com set in 2003 just in time.
The acclaimed Elite creator Carlos Montero has a brand-new Spanish rom-com called "In Love All Over Again." The series' eight-episode run suggests that it might be ideal for a Valentine's Day binge.
Following the release of a new teaser by Netflix, viewers are anticipating what the series will offer. Here is everything we know about the upcoming Spanish romantic comedy In Love All Over Again, which is still up for debate until the show's premiere.
In Love All Over Again Release Date
On February 14, 2023, as a Valentine's Day special, the Polish film is scheduled to debut. Turn on the remind me option on Netflix if you want to keep track of how Julio and Irene's story ends and how often they'll fall in love only to break up or promise a forever together.
Read more: Netflix Announced the Release Date of "Heart of Stone" in August 2023
What is the Plotline of "In Love All Over Again"?
In Love All Over Again tells the tale of Julio and Irene, who were once total strangers until they met at a movie premiere on a lovely day in 2003 Madrid and quickly realized their attraction to one another, as seen in the teaser. In addition to persuading Julio to appear in the short film that Irene, the young student, is making, she also falls in love with him.
However, their love story is one in which they understand the true meaning of love and what it means to fall in love repeatedly rather than one in which the protagonists marry after a few arguments and compromises.
Following the time jump, in 2021, Irene describes their love story as she types on her laptop; whether it has a happy ending or a heartbreaking one is yet to be determined.
While the plot outlined above is solely based on the teaser, Netflix's YouTube channel has also provided the following official synopsis
"In Love All Over Again is not one of those love stories in which the protagonists get married after many disagreements. No. It's one of those where you discover that love is something else. Irene and Julio, both in their early twenties, meet at a movie premiere. That night Irene and Julio will end up in bed, and it won't be the last time."
Although the series initially seems like a typical Netflix rom-com, the teaser's time jump of 18 years speaks otherwise, as it gives the premise a fresh flavor. We can anticipate some dramatic scenes and strong chemistry between the two leads overall.
In Love All Over Again Cast: Who's in It?
A well-known cast from previous Netflix productions is present in In Love All Over Again, including Georgina Amoros as the female lead, Irene. Cayetana Grajera was her character in the popular Spanish television series Elite, in which she made appearances in 31 episodes (excluding the short stories).
Code Name Emperor, Welcome to the Family, and Bajo sospecha are some of her other well-known works. The male lead, Julio, is portrayed by Franco Masini, who previously played Luka Colucci in the Mexican Netflix original series Rebelde.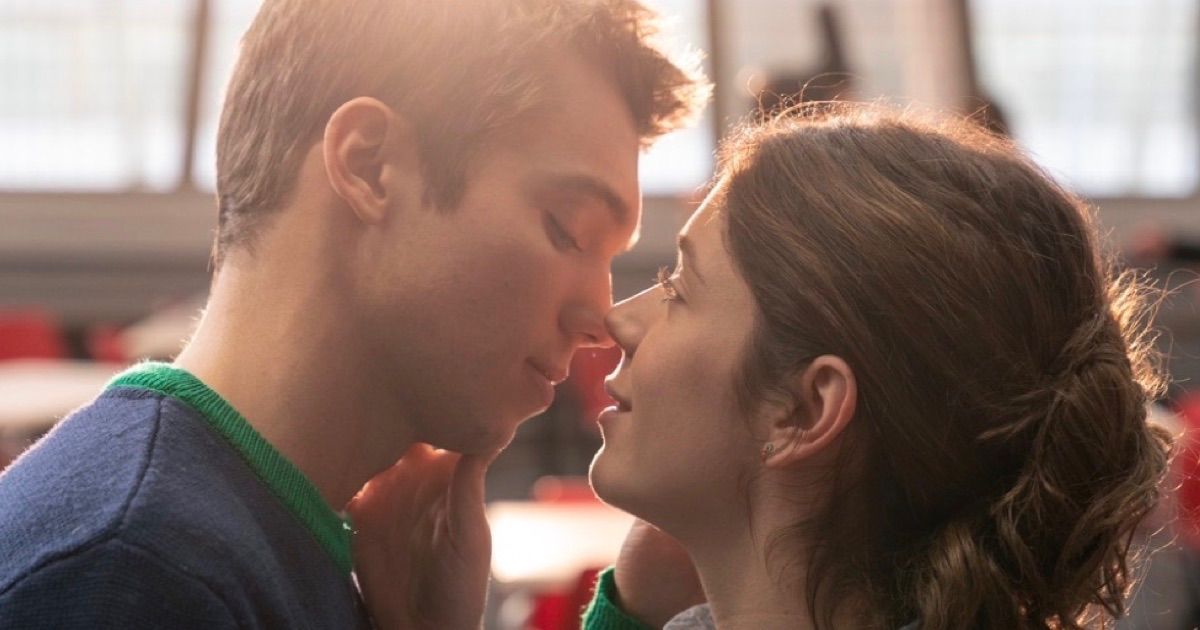 Masini made his acting debut in the Peter Punk series in 2011, and since then, he has appeared in a large number of movies and television programs, such as My Lovely Hope, Love After Loving, Solo el Amor, and The Clan. Along with these two main characters, Carlos Gonzalez, who has appeared on HBO and Amazon Prime's Dangerous Moms, is also a part of the cast.
Da will be portrayed by Max's Veneno, Matt by Kyle Scudder (previously seen in Peacock's Vampire Academy), Jimena by Blanca Martinez (Indulto Tardio), Gonzalo by Alejandro Jato (Serramoura), and Auxiliar de Direccion by Andrea Carrion Samaniego (Lola!).
In the meantime, unnamed roles are being played by Abril Montilla (30 Coins), Roser Vilajosana (The Tunnel), and Albert Salazar (La Riera). The series is co-directed by Ginesta Guindal (Elite), Carlota Pereda (There Will Be Monsters), Mateo Gil (The Sea Inside), Barbara Farre (Amaia Romero: El relampago), and Ginesta Guindal, who each directed two episodes.
Also read: Gotham Knights Will Air on the Cw in March 2023
The screenplay was co-written by the series' creator Carlos Montero, Guillermo J. Escribano (Sexto), and Almudena Ocana (Toy Boy). Prior to this, Montero wrote and created well-known works like Elite, Feria: The Darkest Light, and Elite Short Stories.
His other notable works as a director and writer for television include the 2010 short film Easy Money and the television series The Mess You Leave Behind. Diego Betancor and Carlos Montero, who previously worked together on Elite and Elite Short Stories, are the series' executive producers.
Final Words
For more information Visit our website to find out about a wide range of reality shows that are coming up or already on. You can find out about many other TV shows and online series through our website.