Mayflies premieres on BBC in December and the teaser provides fans with the first look at Line of Duty star Martin Compston's return to the screen in what promises to be an emotional series.
The BBC Scotland commission is produced for the BBC by BAFTA award-winning Synchronicity Films (The Cry), and is written by Andrea Gibb (Elizabeth Is Missing) from novelist Andrew O'Hagan's acclaimed novel of the same name, and directed by Peter Mackie Burns (Rialto).
Mayflies have been described as a "memory to youth's exhilaration and everyday sadness, a touching goodbye to an old partnership, it discovers the joy and the pains of love." We look at all you need to know about the upcoming adaptation, as well as when it will debut on BBC.
Also read: Where to Watch Martin Compston's Mayflies Online?
Mayflies Release Date
Mayflies will be split into two sections and will air over two evenings over the Christmas season.
The first episode will air on BBC One at 9 pm on Wednesday 28th December, followed by the second at 9 pm on Thursday 29th December.
Pretty cool that #Mayflies was chosen as the @guardian #PickOfTheWeek Incoming December 27th 28th @BBCScotland 28th 29th rest of UK @bbc @BBCiPlayer @martin_compston @SynchronicityF @screenscots pic.twitter.com/068hJjoY1m

— Tony Curran (@TonyCurran69) December 26, 2022
Viewers in Scotland will be able to experience the drama a day early, as episode 1 will air on BBC Scotland at 10 p.m. on Tuesday, December 27th, and episode 2 will air on the channel at 10 p.m. on Wednesday, December 28th.
Read more: When Will the Award-winning Crime Drama Snowfall's New Season Air?
What is the Storyline of Mayflies About?
Mayflies are based on Andrew O'Hagan's 2020 novel of the same name and chronicle the narrative of lifelong friends Jimmy and Tully.
"Everyone has a Tully Dawson (Tony Curran) – the friend who defines your life," according to the series' official synopsis. Jimmy (Martin Compston) and Tully form a fantastic friendship centered on music, films, and the rebel spirit in the summer of 1986 in a small Scottish town.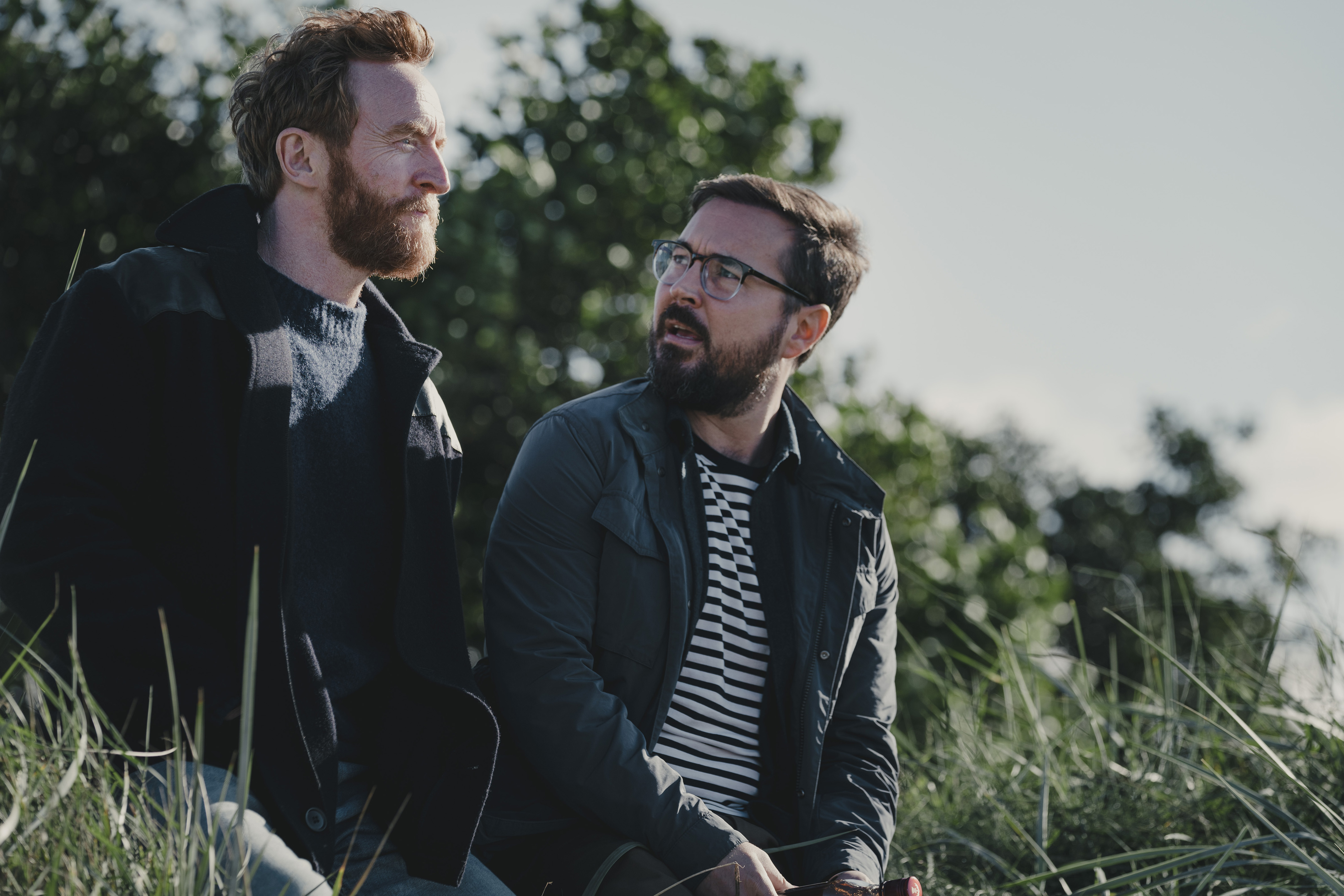 "With school over and the sealed world of their dads before them, they hurry towards the conclusion of their adolescence – a magnificent weekend in Manchester, the heart of all that inspires them in working-class Britain. A commitment is made there, against the greatest soundtrack ever recorded: to approach life differently.
Spent a lovely hour with this pure legend, Andrew O'Hagan, talking friendship, #Mayflies, West Coast women, the song he wishes he'd written, the one that best describes him & other songs in the key of his life, for our #ForTheRecord series: 29/12, 3pm, on @bbcradioscot @bbcsounds pic.twitter.com/lOVTXznb0u

— Nicola Meighan (@Nicola_Meighan) December 22, 2022
"The phone rings thirty years later, half a life away. Tully has bad news and a request that will put their friendship, love, and commitment to the test…
"Mayfly is a testament to youth's joy and to everyday sorrow. It is a touching farewell to an ancient union that learns the joy and the costs of love."
Who is the Cast Member of Mayflies?
Jimmy and Tully are played by Martin Compston (Line of Duty) and Tony Curran (Your Honour). Anna, Tully's partner, and Iona, Jimmy's wife, are played by Ashley Jensen (Shetland) and Tracy Ifeachor (Showtrial).
As Jimmy and Tully when they were younger, Rian Gordon (Karen Pirie) and Tom Glynn-Carney (SAS Rogue Heroes) play important roles.
Also read: Will Work It Out Wombats Season 1 Come Out in 2023?
#Mayflies @bbcone 28th @SynchronicityF #uk best of @TGlynnCarney pic.twitter.com/0USMoLFnB3

— Kaz Lester (Katie) (@ItsJustKaz_) December 17, 2022
Here's who plays each role in Mayflies:
Jimmy, played by Martin Compston
Tony Curran plays Tully.
Ashley Jensen as Anna and Tracy Ifeachor as Iona
Young Rian Gordon Jimmy
Young Tully is played by Tom Glynn-Carney
Paul Gorman as Young Hogg
Young Tibbs, played by Mitchell Robertson
As Barbara, Elaine C. Smith
Fiona, played by Shauna Macdonald
Cal MacAninch plays Tibbs.
Scott, played by Colin McCredie
Young Limbo is played by Matt Littleson
Final Words
Above, we talk about the movie's release date, cast, and plot. Mayflies will be split into two sections and will air over two evenings over the Christmas season. Kindly read again if you missed some information about this show.
For more information Visit our website to find out about a wide range of reality shows that are coming up or that are already on. Through our website, you can find out about a lot of other TV shows and online series.
If you share this article, it will motivate us to create more engaging content for you. And if you have any questions or comments Let us know in the comments, secession. Then do let us know in the comments section below. We enjoy reading your feedback & will provide you with a complete response. Thanks.