Lyle, Lyle, Crocodile, a new film from Sony Pictures, debuted in theatres in October 2022 and will be available on Netflix in the United States and India in February 2023, with others to follow in the future years.
Shawn Mendes provides vocals for the animated musical hybrid film, which also features Javier Bardem, Constance Wu, Winslow Fegley, Scot McNairy, and Brett Gelman. The film is set in New York City and follows a crocodile who is unable to speak but can sing as he attempts to adjust to city life.
We're kicking off the #LyleLyleCrocodile World Premiere with @ShawnMendes at @AMCTheatres in @Dolby Cinema! 🐊 pic.twitter.com/lHaNH4aP0V

— Lyle Lyle Crocodile (@LyleCrocodile) October 3, 2022
The Washington Post has stated that this family film "delivers enough earworms and tenderness to melt the hardest of hearts." The 2022 musical comedy starring Shawn Mendes is finally available on Netflix. When should you watch it?
Quick info About Lyle, Lyle, Crocodile
Series
Release date
Available On
Netflix
Genre
comedy
Director
Will Speck
Cast
Constance Wu
Scoot McNairy
Winslow Fegley
Brett Gelman
When Will Lyle, Lyle, Crocodile Be on Netflix?
In case you missed it, Netflix has agreed to a first-look contract with Sony Pictures that will cover their whole slate beginning in 2022. The agreement states that additional theatrical films will be added to Netflix over time. They'll keep these films for 18 months before moving them to Disney platforms (whether Hulu or Disney+).
Read more: Shadow and Bone Season 2 Release Date, Cast, Plot, Trailer & All You Need to Know
Many Sony films have arrived exactly 120 days after their theatrical debut, but others have taken far longer. For example, Father Stu arrived on Netflix 156 days after its theatrical premiere, while Uncharted arrived after a 168-day delay.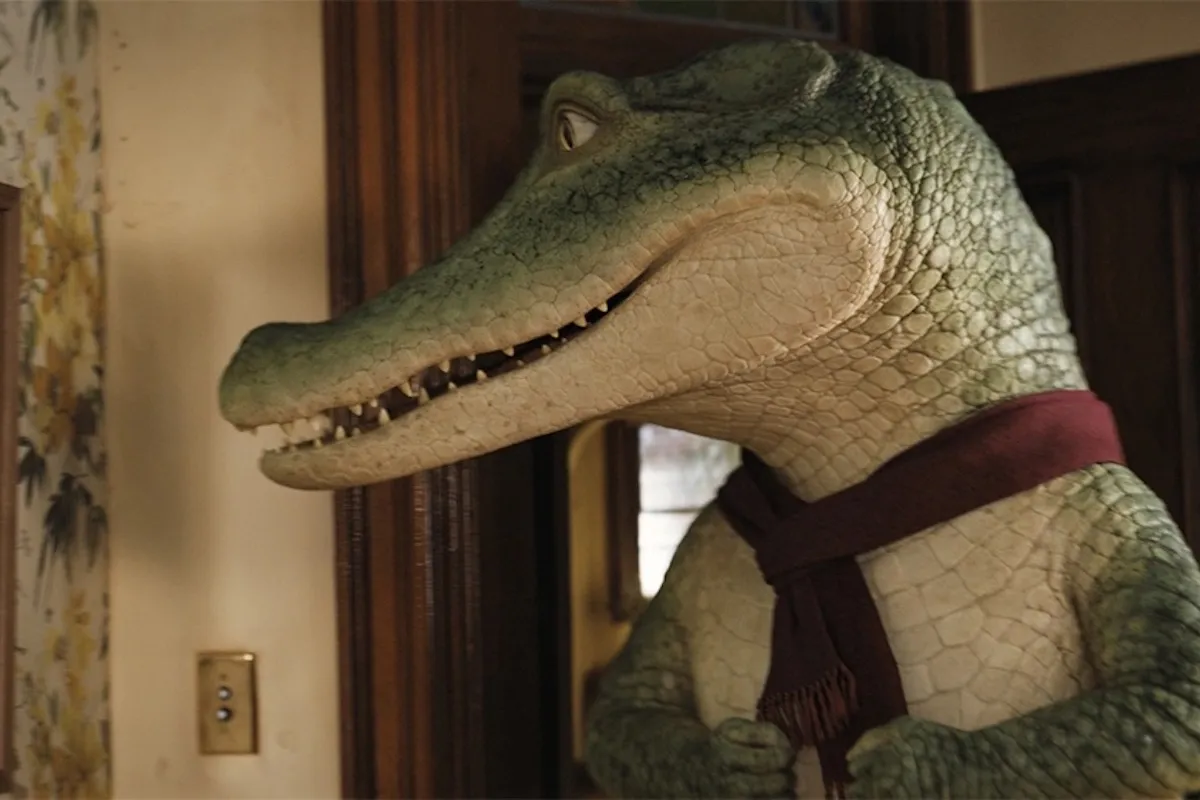 Lyle, Lyle, and Crocodile will be available on Netflix exactly 120 days after its theatrical release on February 4th, 2023. On Saturday, February 4, Netflix subscribers can see Lyle, Lyle, Crocodile beginning at 3 a.m. ET/12 a.m. PT/8 a.m. GMT.
Will Speck and Josh Gordon direct and produce the film, which is based on a screenplay by Will Davis Shawn Mendes, Constance Wu, Scoot McNairy, Winslow Fegley, Brett Gelman, and Javier Bardem star. At the end of its theatrical run, the film grossed $104 million, exceeding its $50 million production budget.
What's Lyle, Lyle, Crocodile About?
"When the Primm family relocates to New York City, their young son Josh struggles to adjust to his new school and friends," according to the synopsis. "All of that changes when he meets Lyle — a singing crocodile who enjoys baths
The music and fun of #LyleLyleCrocodile have arrived! 🐊 Get it NOW on Blu-ray & On Demand: https://t.co/0O3CkiWhuZ pic.twitter.com/tVkiU007V2

— Lyle Lyle Crocodile (@LyleCrocodile) December 13, 2022
, caviar, and wonderful music — residing in the attic of his new home.
When villainous neighbor Mr. Grumps threatens Lyle's existence, the Primms must band together with Lyle's flamboyant owner, Hector P. Valenti, to show the world that family can come from the most unexpected places and that there's nothing wrong with a giant singing crocodile with an even greater personality."
Kevin K. Vafi, Dan Wilson, Robert J. Dohrmann, Benj Pasek, Justin Paul, Tarak Ben Ammar, and Andy Mitchell serve as executive producers, with Hutch Parker serving as a producer.
Also read: When Will Jennifer Lopez's "Shotgun Wedding" Come Out on Prime Video?
Shawn Mendes performs original songs penned by the songwriting duo of The Greatest Showman, Benj Pasek, and Justin Paul, in Lyle, Lyle, Crocodile. Ari Afsar, Emily Gardner Xu Hall, Mark Sonnenblick, and Joriah Kwamé join Pasek and Paul in writing unique songs for the film.
Lyle, Lyle, Crocodile Reviews
Well, color me surprised. I actually had a pretty good time with this lightweight musical romp. This is a thoroughly well-directed movie, which was shocking to me. There is quite a bit of thoughtful camera placement that visually emphasizes how the characters are feeling about the events that unfold around them.
Musical numbers are a surprisingly difficult thing to get right, and I thought this movie managed to pull off some pretty spectacular ones. There is a great deal of variety in the visual presentation of each musical sequence, with characters and the camera moving around with some fun choreography.
I could tell that these filmmakers were really trying to make this movie as good as it could be. Their effort shows and mostly pays off. As for the plot, it's very narratively slight; it's full of contrivances and forced conflicts that never once felt substantial or surprising, or meaningful. Because of this, I'll probably be forgetting about this movie very quickly.
#LyleLyleCrocodile has officially crossed $100 million at the global box office! 🐊👏 Watch it now On Demand & Blu-ray: https://t.co/0O3CkiEGDr pic.twitter.com/tYzDyT8txU

— Lyle Lyle Crocodile (@LyleCrocodile) January 13, 2023
There's also a sequence in which a montage is shown made up of scenes from earlier in the movie, and I thought it was hilariously clumsy in how it was put together. But still, I thought this was an unabashedly sweet, charming, and pleasantly competent little musical adventure. It'll be good for the family.
Lyle, Lyle, Crocodile Rating
This section provided information about the film's rating. According to IMDB, this movie has a rating of 6.1 out of 10.
Final Words
Lyle, Lyle, and Crocodile debuted in theatres in 2022. It will be available on Netflix in the U.S. and India in February 2023. Shawn Mendes provides vocals for the animated musical hybrid film. The cast also includes Javier Bardem, Constance Wu, Winslow Fegley, and more. Lyle, Lyle, and Crocodile will be available on Netflix 120 days after its release.
For more information Visit our website to find out about a wide range of reality shows that are coming up or already on. You can find out about many other TV shows and online series through our website