Netflix has consistently been one of the top choices for fans throughout the world when it comes to viewing any show, movie, or series, whether it be a romantic comedy, thriller, or action. Love In The Villa is one of the programs that Netflix will be releasing in September. The majority of the scenes in this romantic comedy are set in Italy. The plot is not particularly complicated; rather, it is quite mellow and pleasurable. In addition, there are just a few characters and a lot of gentle music in the film.
You'll fall in love with someone special in your life after seeing Love In The Villa, and the movie will unquestionably demonstrate that "Love Finds A Way." Romeo and Juliet's love tale is emphasized in Love In The Villa since Italy, particularly Verona, serves as the main setting for the movie. Here is an explanation of the Love in the Villa end.
Love In The Villa Ending Explained
The protagonist of this film is third-grade teacher Julie, who has long wished to travel to Italy. She is interested in learning about Italian cuisine, culture, fashion, and lifestyle. Julie tells her coworker about this excursion one day as she was teaching the students about Romeo and Juliet in the classroom. She was overly delighted since this Verona trip was finally being carried out after long waiting. She and her boyfriend, Brandon, go to a restaurant after work. He serves as Saint Paul City's district attorney.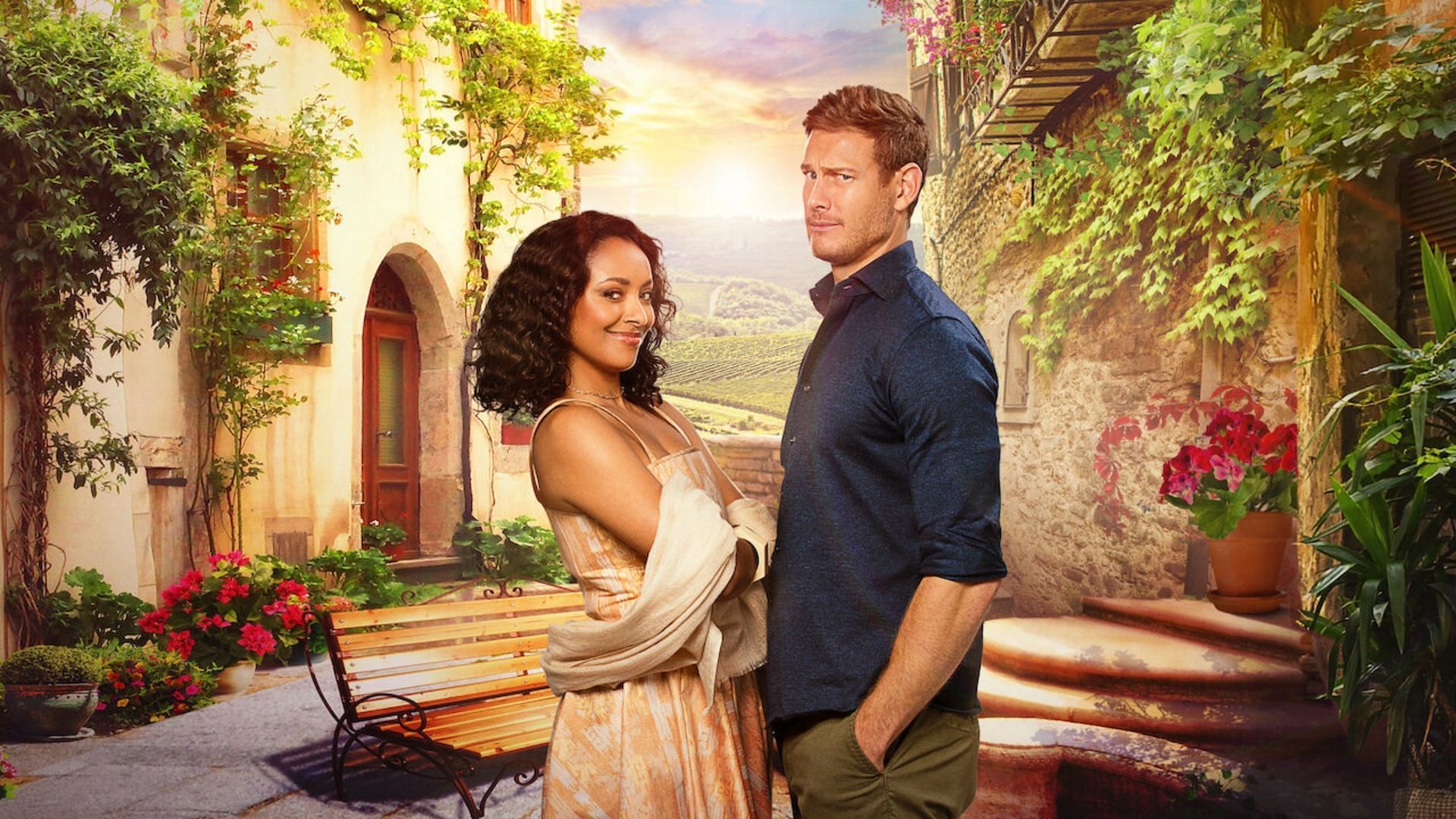 Julie was so stressed out that she even made a list of the sites and attractions they would both be visiting, and she had a thorough schedule in hand with the times noted. She booked reservations in Italy as well since she didn't want to miss any sights and to prevent turmoil. Julie was so overjoyed that she failed to notice the look on Brandon's face.
She was explaining the whole scheme so quickly that Brandon just interrupted her, said that he wasn't ready for it, and then instantly hinted at their breakup. Despite having been together for four years, Brandon believed he would not be able to accompany Julie on a vacation to Italy, therefore she was now traveling alone to Verona.
Charlie — did he leave the house?
Julie's voyage had been chaotic, so she wasn't really happy when she arrived. She had to change at the airport shop since she did not get along with the other passengers on the journey and because a youngster on the aircraft accidentally spilled a drink on her clothing.
When she entered the room, she was shocked to see someone else there. She was unaware that a stranger was staying on her property. The visitor, who was from Britain, was employed by London's biggest wine importer. They both started talking about the problem, and the outcome was really unexpected. They each reserved the same villa for nearly the same number of days.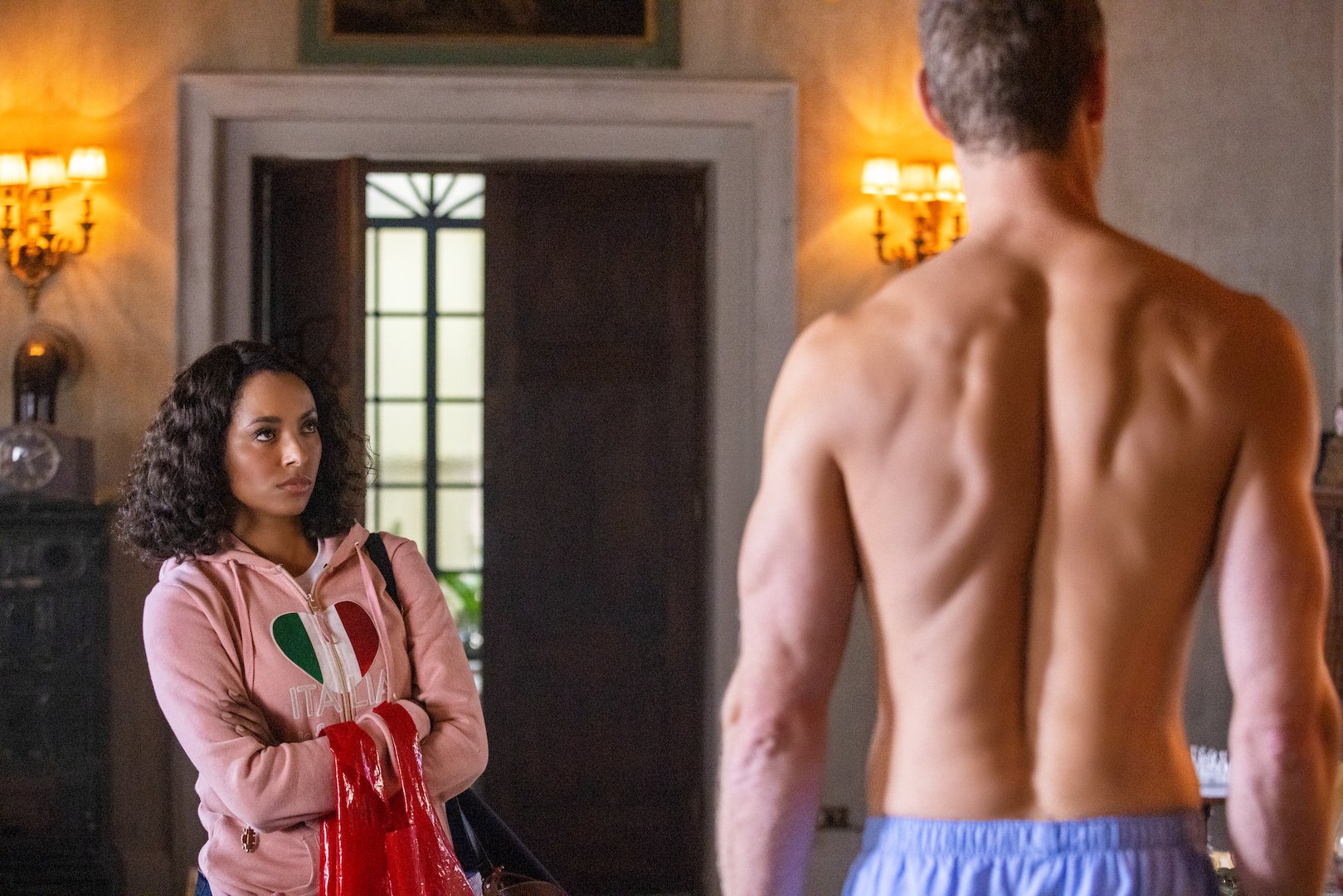 They made no mistakes, but the owner's poor management is to blame for what transpired. Julie made the identical reservation from one website but Charlie, the stranger, did it from a separate website. When the owner showed up and clarified the situation, the uncertainty was resolved. Because both of their reservations were legitimate and accurate, he cannot demand that they leave.
More: Outer Range Season 2 Release Date, Cast, Plot, and Renewal Status!
Julie and Charlie were unwilling to share the apartment, but they had little choice. Julie wanted Charlie to leave the house, so she began employing several strategies. When she discovered that he was allergic to cats, she performed an astonishing act. She bought a large number of olives and let the cats into the home so they could eat them. Due to his cat allergy, Charlie awoke with several rashes and itching spots.
In exchange, Charlie made the man who retrieved Julie's baggage bag from the airport return it. When she learned about it, she was quite dissatisfied. This cat-versus-rat battle had reached a new level. On the same day, Julie changed the house's lock, rendering Charlie unable to enter. He attempted to enter the house through a window, but Julie called the police on him for breaking and entering. That day, he was required to spend the night in jail. After returning to the villa, he warned Julie, and the next morning he posted the pages of her journal on a public bulletin board. These pages were about Brandon, and upon learning of this, she grew angry with Charlie.
Season 4 of "Roswell New Mexico" will be on Netflix in September 2022
After all of these juvenile and infantile actions, Charlie and Julie sat down at the table to enjoy Verona's most renowned meal. They also had wine. But who could expect them to sit so quietly and enjoy their meal? They began fighting once more, and this time they began hurling food things at one another. Their yells and cries could be heard by everyone in the area. Again, the police arrived, and this time both Charlie and his companion were warned not to make a disturbance in the city.
Therefore, Charlie does not leave the house. Lastly, he expressed regret to Julie.
Charlie and Julie: Did They Fall in Love?
We see a certain peacefulness in the film once they stopped arguing over leaving the property. The fact that they share a house now was undoubtedly acceptable to both of them. Charlie tells Julie one day that he may now leave and relocate to a hotel because one of his company's workers is checking out of that lobby, much to Julie's amazement. Hearing this made her unhappy since she had become connected to him. The two of them then exchange experiences, ideas, and much more.
The next day, they both go on an excursion to many tourist attractions. They become romantically involved once. Charlie and Julie are shocked to see another person in their home after arriving. Julie was upset to learn about her because she was Charlie's girlfriend. Although his partner wasn't extremely committed to their relationship, her entrance of her changed everything. At this point, we learned that Verona would see a different kind of love tale than Romeo and Juliet since Charlie was already feeling very attracted to Julie and she felt the same way.
Due to the tense atmosphere between them, Julie asked Charlie to refrain from calling or texting her in order to prevent more misunderstandings. He vacates the home and checks into the hotel with Cassie, his girlfriend.
More: Animal Kingdom Season 7 Release Date, Cast, Spoiler and is Animal Kingdom Renewed for 2022?
Brandon, on the other hand, visits Verona and shocks Julie. These two people are out and about when they unintentionally run across Charlie and Cassie. Although it was undoubtedly a favorable circumstance for the two, Brandon and Cassie were talking extensively. Brandon then made a marriage proposal to Julie, but she rejected him. Charlie discovers he loves Julie while at the restaurant, so he goes after her to tell her, but he is horrified to witness Brandon propose to her. He lost hope because he was unaware that she had previously turned down Brandon's proposal.
After a day, Julie was preparing to depart Verona and catch a flight home when she discovers Charlie on her balcony, reciting love poetry for her. She welcomes him as she comes downstairs. They kiss each other, and their "Love Finds A Way" can be heard.
Read Also: HULU Hellraiser Reboot Release Date, Trailer, First Look, Cast, About, and Female Pinhead!