If you're looking for a good dose of childhood nostalgia, you've probably been watching the BBC's adaptation of His Dark Materials.
Season three of His Dark Materials, based on Philip Pullman's fantasy novels of the same name, premiered over the weekend on the BBC and HBO. While Series 3 is still in its early stages, viewers are already anticipating Season 4.
To summarise, His Dark Materials follows orphan Lyra (Dafne Keen) in a parallel magical world ruled by the oppressive Magisterium. Throughout the series, we see Lyra embark on a journey to liberate her world with her companion Will Parry (Amir Wilson), who is joined by a large cast that includes Lin-Manuel Miranda, Andrew Scott, Ruth Wilson, and Kit Connor.
The end begins.#hisdarkmaterials #theamberspyglass pic.twitter.com/06KKFWgV46

— His Dark Materials (@darkmaterials) December 22, 2021
The show's next installments have been a long time coming, with seasons one and two premiering in November 2019 and November 2020, respectively. We can now (at long last) begin season three on December 18th, 2022.
Read more: "His Dark Materials Season 3" Release Date: is This Last Season?
All eight S3 episodes are now available on BBC iPlayer, with new episodes airing weekly on BBC One and HBO in the United States. So, how you watch is determined by whether you prefer to binge or wait for the next update!
Still, we're hungry for more. Here's everything we know about the fourth season of His Dark Materials.
Is Season Four of His Dark Materials Happening?
The fourth season of His Dark Materials hasn't been confirmed yet, and it looks like it might not happen.
The main reason is that each season of the HDM TV show is based on one of Philip Pullman's books from his trilogy. The first two books, Northern Lights and The Subtle Knife, are thought to be the basis for seasons one and two. Season three is thought to be based on the last book, The Amber Spyglass.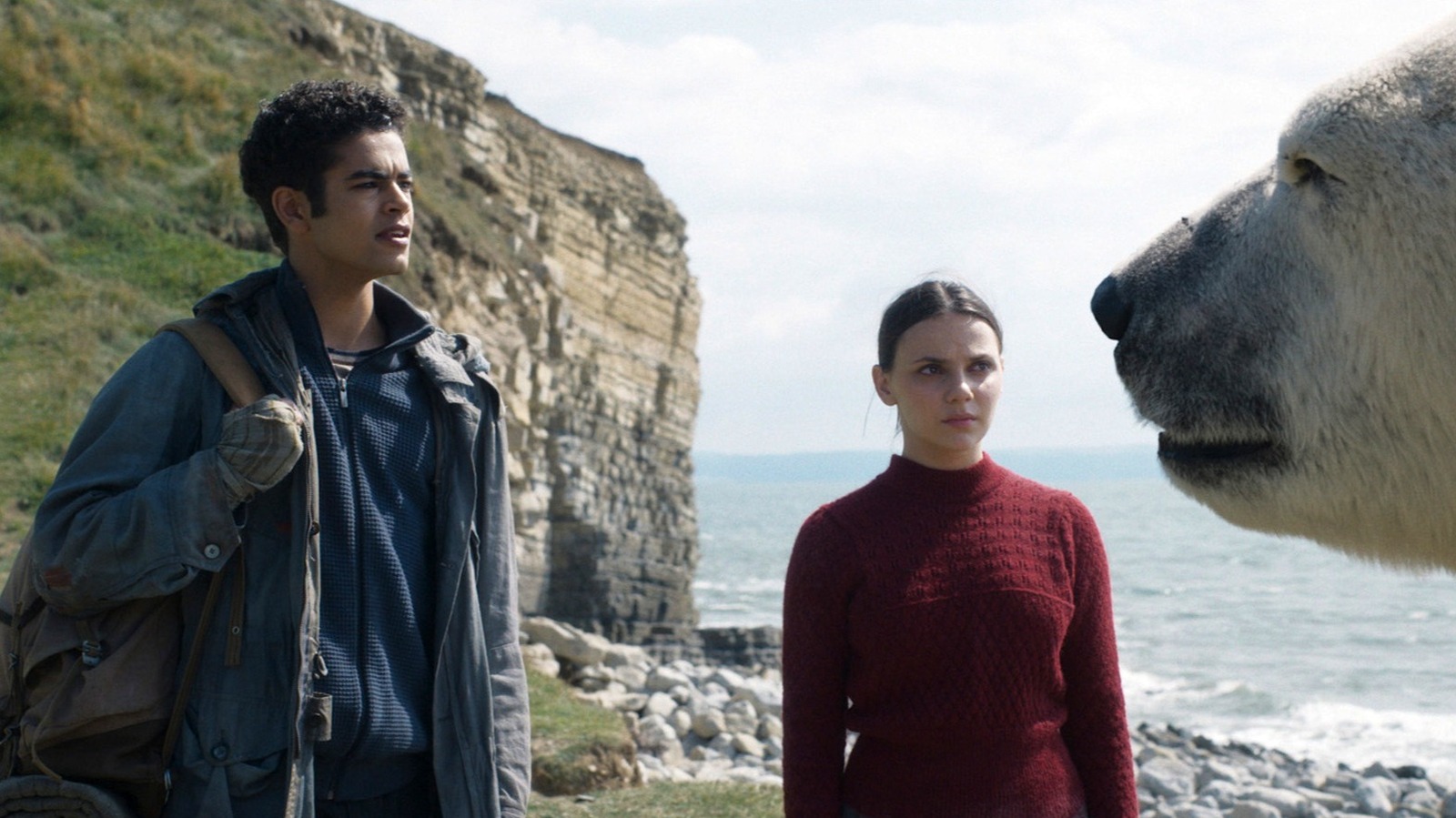 Still, we wouldn't say "never"! Producers might decide to keep making the His Dark Materials TV show even if they don't use the books. Also, Philip Pullman wrote another trilogy called The Book of Dust, which took place in the same world as the HDM books.
The first book in the Book of Dust series is called La Belle Sauvage. It takes place 12 years before Northern Lights. In The Secret Commonwealth, which comes after His Dark Materials, Lyra is now 21 years old. There are still plans for a third book.
Must read: His Dark Materials' Season 3 Cast, Trailer, and Poster Reveal the Final Revolution!
So, we'd say there's a lot of, uh, material for more TV versions!
It has been an incredible six year journey through the Worlds of #HisDarkMaterials, but it's time to close the doors on the final chapter.

That's a wrap on Season 3. 🎬 pic.twitter.com/IRKO3u6EhX

— His Dark Materials (@darkmaterials) November 26, 2021
Who Could Appear in the Fourth Season of His Dark Materials?
We won't know who will be in season four until it actually starts. Still, we'd hope to see our favorite actors and actresses in any new episodes. So, to sum up:
Lyra Belacqua, played by Dafne Keen
Will Parry played by Amir Wilson
Marisa Coulter is played by Ruth Wilson
James McAvoy as Lord Asriel Belacqua
Lee Scoresby, played by Lin-Manuel Miranda
Ruta Gedmintas as Serafina Pekkala
Jade Anouka as Ruta Skadi
Mary Malone, played by Simone Kirby
Father MacPhail, played by Will Keen
As Lyra's daemon, Pan, Kit Connor played
What have the cast members said about season four of His Dark Materials?
Dafne Keen, who plays Lyra, has (sadly) spoken out about His Dark Materials ending after three seasons, saying, "I'm actually quite sad that it's ending," according to The Express.
The end begins.#hisdarkmaterials #theamberspyglass pic.twitter.com/06KKFWgV46

— His Dark Materials (@darkmaterials) December 22, 2021
I'm sad because of the people I've worked with, especially because I've been working with the same crew and cast for the last five years or so. And it's really sad to think that I'd return every year and spend eight months with them in Cardiff. "I'm not going to do [that] any longer."
When Will the Fourth Season of His Dark Materials Be Released?
Again, we'll need season four confirmation before learning about a release date. Even if a different sequel is announced, we'd expect production to take a while, so we wouldn't expect to see this one until at least 2024.
Also read: His Dark Materials Dafne Keen Played a "Intricate, Complicated" Female Character
His Dark Materials is still airing on BBC One and is now available on BBC iPlayer.
View this post on Instagram
Final Words
For more information Visit our website to find out about a wide range of reality shows that are coming up or that are already on. Through our website, you can find out about a lot of other TV shows and online series.
If you share this article, it will motivate us to create more engaging content for you. And if you have any questions or comments Let us know in the comments, secession. Then do let us know in the comments section below. We enjoy reading your feedback & will provide you with a complete response. Thanks.
Frequently Asked Questions
Is Season 3 of His Dark Materials the Last Season?
The final series of His Dark Materials (BBC One) will cover the events of The Amber Spyglass, the final volume of Philip Pullman's trilogy.
Is His Dark Materials Coming Back?
Season three of His Dark Materials will undoubtedly bring a thrilling conclusion to Lyra's fantasy story. The third and final season, based on Philip Pullman's third book The Amber Spyglass, will be released by the end of 2022.
Is There a His Dark Materials Movie?
The Golden Compass is a film adaptation of Philip Pullman's Northern Lights, the first book in his His Dark Materials trilogy. New Line Cinema released the film on December 5, 2007.