Tom Harper has decided on his next project. Heart of Stone, a new action thriller spy film starring Gal Gadot, will be released next year on Netflix.
Harper is well-known for his work in both television and film, having worked on shows such as Peaky Blinders and War & Peace, as well as directing films such as The Aeronauts and Wild Rose. According to Deadline, Harper will film Heart of Stone, and the screenplay is written by Greg Rucka and Alison Schroeder from a tale by Rucka.
Mockingbird Pictures, Skydance's David Ellison, Dana Goldberg, and Don Granger, and Pilot Wave's Jason Varsano, Bonnie Curtis, Julie Lynn, and actress Gal Gadot will manage production. Netflix will handle international distribution rights.
HEART OF STONE (2023)
dir. Tom Harper
starring Gal Gadot, Jamie Dornan and Alia Bhatt pic.twitter.com/zDqDqU4UQl

— Heart of Stone Netflix (@HOSfiIm) September 24, 2022
So, what do we know about Heart of Stone's production? What may be expected from the plot, and how will it reimagine the traditional "spy thriller" film? Who else can we expect to see in the star-studded cast besides Gadot? When and where will the film be available for viewing once it is released? What else should viewers be aware of regarding Heart of Stone?
Heart of Stone Release Date
Heart of Stone's precise release date is not yet known. We only know that it will most likely be available on Netflix in 2023. However, the ensemble traveled all over the world for the filming, which is now finished. In January 2022, production started in Northern Italy, and in March it moved to London.
Just wonderful! 😍😍😍👏🏻👏🏻👏🏻#HeartofStone #JamieDornan pic.twitter.com/mlVeGbeseF

— 🎄🎅⛄️ Gladys 🎄🎅⛄️ (@gladysvcnls) September 24, 2022
In April, filming in Iceland began, and it ended in May with a return to London. Lisbon, Portugal's July 2022 production deadline was reached. It might be prepared for release in the fall or winter of 2023, based on the normal turnaround time for post-production.
Heart of Stone Plot: What to Expect?
Specific plot information is being kept under wraps as of this writing. However, we have a broad notion of what to expect from the plot and Netflix's overall plans for the franchise. The story is said to revolve around CIA operative Rachel Stone, the titular "heart of stone." She is the only one who can save her company from losing its most valuable asset.
Netflix has published a trailer in which Gal Gadot and other cast members explain what the film is about while providing a behind-the-scenes peek. We witness Gadot's Rachel Stone living a secluded existence, unable to form any personal ties because of the spy life she has chosen.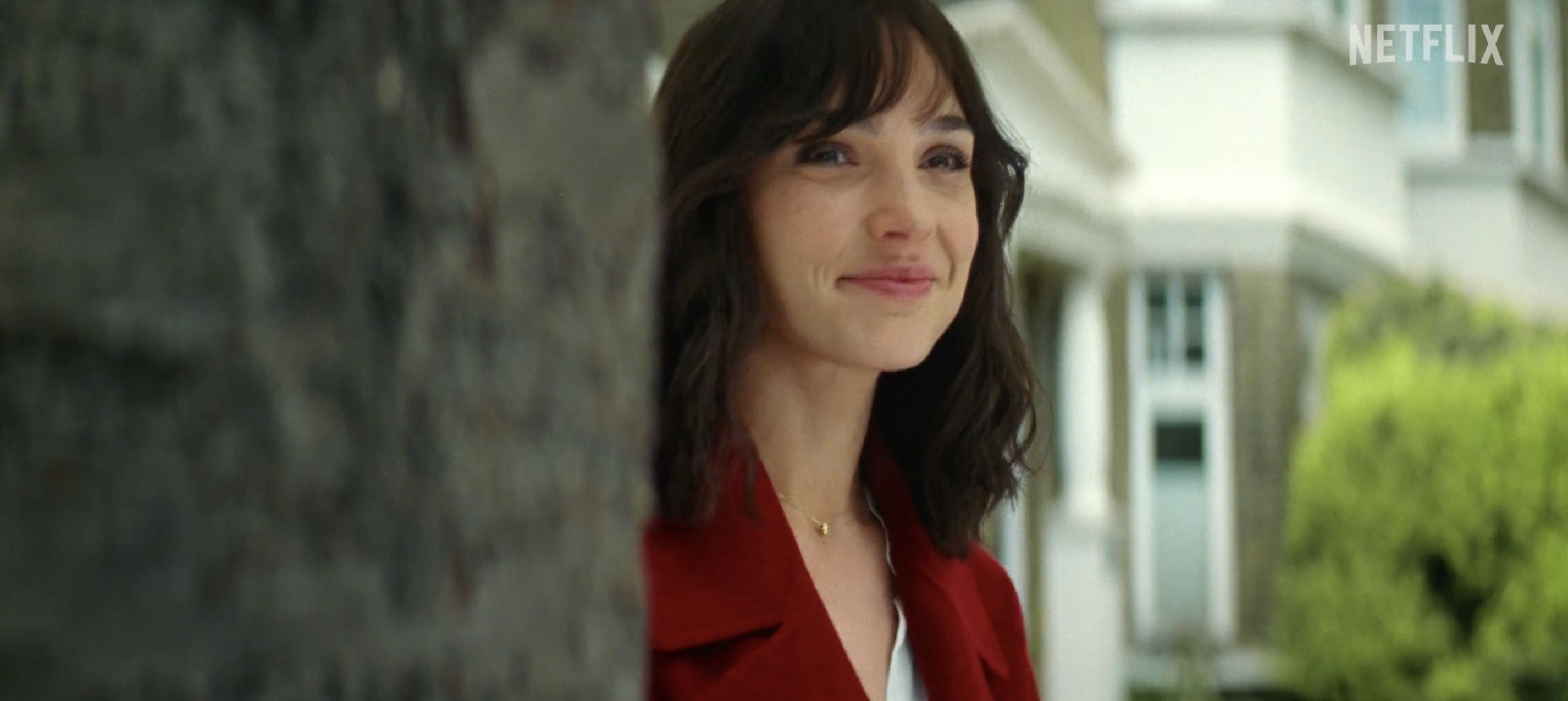 The teaser brings us behind the scenes of a variety of stunts and action shots, alternating between production and the end product. Stone engages in battles, car chases, shootouts, jumps off of aircraft, and blows up buildings, as we have come to expect from our action films.
Gadot described the film in the teaser as "very big" and a "really grounded, raw, action thriller." She continues, "We wanted to make sure it was as authentic as possible so that people could feel the anguish.
Mentally i'm already in 2023 waiting for Heart of Stone, hope they have a romantic scene🔥🥵❤🔝#AliaBhatt #JaimeDornan #HeartOfStone https://t.co/6GT4NE6wNB

— Chens🌸 (@AzucenaRdz9) December 27, 2022
Rachel Stone thrives on adrenaline. She's hooked on it." This means that Heart of Stone will place a larger focus on the characters' humanity. Rachel Stone requires the spy lifestyle to survive, implying that the action scenes will serve a bigger purpose for her character than merely mindless stunts.
Heart of Stone has lofty goals for Netflix, with the potential to establish a new female-led spy thriller franchise in the style of James Bond, Mission: Impossible, and the Bourne series.
Any prospective franchise, however, will be determined by the success of the first film. As work continues, we can expect more comprehensive story details, such as an official description or trailer, to be released in the following months.
Who is the Cast Member of Heart of Stone?
Gal Gadot is co-producing the movie as well as playing the major character of Rachel Stone, as far as we know. But is she the only one joining? In contrast to Gadot's Stone, Jamie Dornan, well known for his roles in Belfast and Fifty Shades of Grey, will portray the part of Parker.
At this time, there is no additional information on his function. Keya Dhawan is portrayed by Alia Bhatt, a Bollywood actress. Bhatt has gained a lot of notoriety for her performances in Indian movies including the blockbuster RRR and Brahmstra: Part One – Shiva.
🚨 And here's the first look at 'Heart of Stone', starring Gal Gadot, Jamie Dornan, Alia Bhatt, Jon Kortajarena, Sophie Okonedo, Paul Ready, Jing Lusi and Matthias Schweighöfer. #TUDUM pic.twitter.com/9M0QiQJMm9

— Heart of Stone Netflix (@HOSfiIm) September 24, 2022
Bhatt's involvement in the film is currently unknown, other than the fact that it is her debut in an English-language Hollywood production.
Sophie Okonedo, a Tony Award-winning British actress, Matthias Schweighöfer, an Army of the Dead actor, Jing Lusi, and Paul Ready, an actor from AMC's The Terror, are other cast members. Although some other identities have been mentioned, none have received official confirmation.
As more precise production details emerge in the following weeks and months, more casting details as well as role confirmations for current cast members are anticipated to be made public.
Final Words
For more information Visit our website to find out about a wide range of reality shows that are coming up or that are already on. Through our website, you can find out about a lot of other TV shows and online series.
If you share this article, it will motivate us to create more engaging content for you. And if you have any questions or comments Let us know in the comments, secession. Then do let us know in the comments section below. We enjoy reading your feedback & will provide you with a complete response. Thanks.