Class is Netflix's Indian adaptation of the popular Spanish-language series Elite. If you're searching for a new program with messy teen romance, high school drama, and a touch of murder, check out Class.
Similar to its predecessor, the new drama follows three teenagers from working-class backgrounds who obtain scholarships to one of the nation's most elite institutions.
As a result of the strange death of a student, their exhilaration quickly transforms into fear as they become entangled in a web of class struggle, secrets, and treachery.
While the series will seem extremely familiar to fans of the Spanish original (there is no disputing that the narrative and characters have been stolen directly from it), it has the potential to blossom if it is renewed.
Poong, the Joseon Psychiatrist Season 2 Episode 10 Release Date, Time, Ratings and Where to Watch
Therefore, here is all you need to know about the second season.
---
Class season 2 Potential Release Date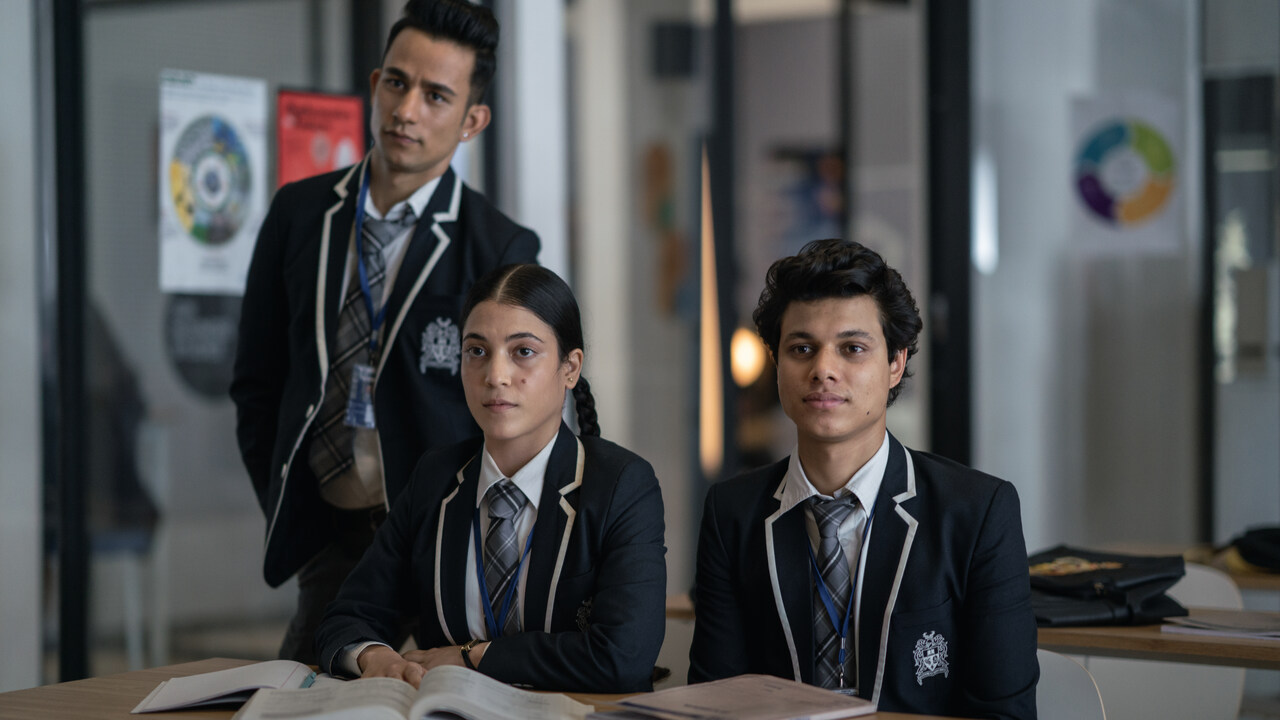 Typically, Netflix announces a renewal within one or two months of a new show's launch, and production can take anywhere from 12 to 18 months.
Assuming Class's ratings are satisfactory and Netflix deems it worthy of renewal, the second season will presumably release in the spring of 2024.
---
Class Season 2 Potential Cast
If Class returns for a second season, the following cast members will almost certainly reprise their roles:
Piyush Khati as Dheeraj Kumar Valmiki
Gurfateh Pirzada as Neeraj Kumar Valmiki Madhyama Segal as Saba Manzoor
Cwaayal Singh as Balli Sehrawat
 Ayesha Kanga as Yashika Mehta
Chayan Chopra as Dhruv Sanghvi
Chintan Rachchh as Faruq Manzoor
Naina Bhan as Koel Kalra
Moses Koul as Sharan Gujral
Zeyn Shaw as Veer Ahuja
---
Sharan brutally murdered Suhani Ahuja (Anjali Sivaraman), therefore we can rule out her reappearance unless there are flashbacks involved. There is also the chance that additional characters will enter the scene.
---
Class season 2 Plot: What will happen?
In the season finale, it is revealed that Suhani stole a phone holding information that posed a threat to Koel and her family's reputations.
Sharan confronts Suhani about the phone, but the conflict escalates to the point where he brutally murders her with her Hampton Gold award. Sharan, still covered in Suhani's blood, encounters Koel, who assists him in destroying the evidence.
Meanwhile, Neeraj discovers Suhani's body on campus and is arrested for her murder when Dheeraj admits to seeing Neeraj depart the scene in a statement to the police.
Koel and Sharan receive an anonymous text message that reads, "I can keep my mouth shut, but what's in it for me?" coupled with an incriminating photo of Sharan wearing the bloodied shirt, just as it appears they've gotten away with it.
Netflix Announced the March 2023 Release Date for Sky High: The Series Here is the Official Synopsis
Balli is the most likely suspect since he witnessed Sharan delivering the stolen phone to Koel after Suhani's murder, but another observer might have been present.
---
Class season 2 Trailer: When can I watch it?
Sorry, students! There is currently no evidence of a trailer for season two. However, check back frequently, and we'll provide updates once we receive fresh information.
In the meantime, check out some of the other amazing upcoming television programs in the video above.
---
Final Words
I hope you get all the information about "Class season 2 Potential Release Date, Cast, Trailer, and More." Share this post with your friends and family if you enjoyed it. Also, comment on this post with your thoughts. Bookmark our website for more interesting posts.
Stay Happy and Stay Healthy!