In her opinion, the most remarkable thing for which Teddi Mellencamp is grateful is her ability to diagnose cancer at an extremely early stage, which allowed her to live.
The former star of Real Housewives of Beverly Hills stated in October that she was diagnosed with stage 2 melanoma, according to sources. Nevertheless, she has had successful surgery to conquer the condition.
Teddi Mellencamp's Recovered From Skin Cancer
Teddi Mellencamp has successfully conquered skin cancer after having 12 melanomas surgically removed from her body during the past three months.
According to an interview with the 'RHOBH' star, she discussed what she learned from her experience and suggested that we be checked anytime we see any suspicious growths on our bodies. According to her, it was a great fortune that her cancer was diagnosed early and treated as soon as possible.
View this post on Instagram
During a routine gym session with Kyle Richards from 'Real Housewives of Beverly Hills,' the actress was reminded of the spots. "She glanced at my back and said, 'Listen, I know I've told you about these spots before, but one of them has a black dot in the center,'" Mellencamp explained.
After her initial visit to the emergency room, her skin cancer was later identified at the hospital as Stage 2. As soon as he saw it, Mellencamp's doctor said, "I'm 99 percent certain this one spot is skin cancer." "Just eliminate it," she advised them. "I don't care whether it's ugly – just get rid of it."
Follow her on Instagram for more updates.
Her dermatologist discovered other abnormal spots on her skin
In addition, the reality star disclosed that her dermatologist advised her to consult an oncologist in October after observing further signs of the suspicious patches.
Within a short period of time, Mellencamp noticed that some of the spots had developed into stage two melanoma. According to her, it is uncommon for many melanomas to exist simultaneously in the same region.
Kathy Griffin Has Survived Lung Cancer Despite the Permanent Damage to Her Vocal Chords That She Claims Was Caused by a Surgeon
Mellencamp feels that her childhood behaviors may have led to her illness. "I was always outside and I rode horses. I almost never wore sunblock. "I was using baby oil and competing for the greatest tan after spring break," the actress revealed in an interview.
About Teddi Mellencamp
Teddi was born in Bloomington, Indiana, and reared on South Carolina's Hilton Head Island. She created a reputation for herself by becoming a competitive equestrian at an early age.
Teddi moved to Los Angeles to pursue an acting career while also working in the mailrooms of CAA and UTA following her victory in the stakes class in her final year of competition.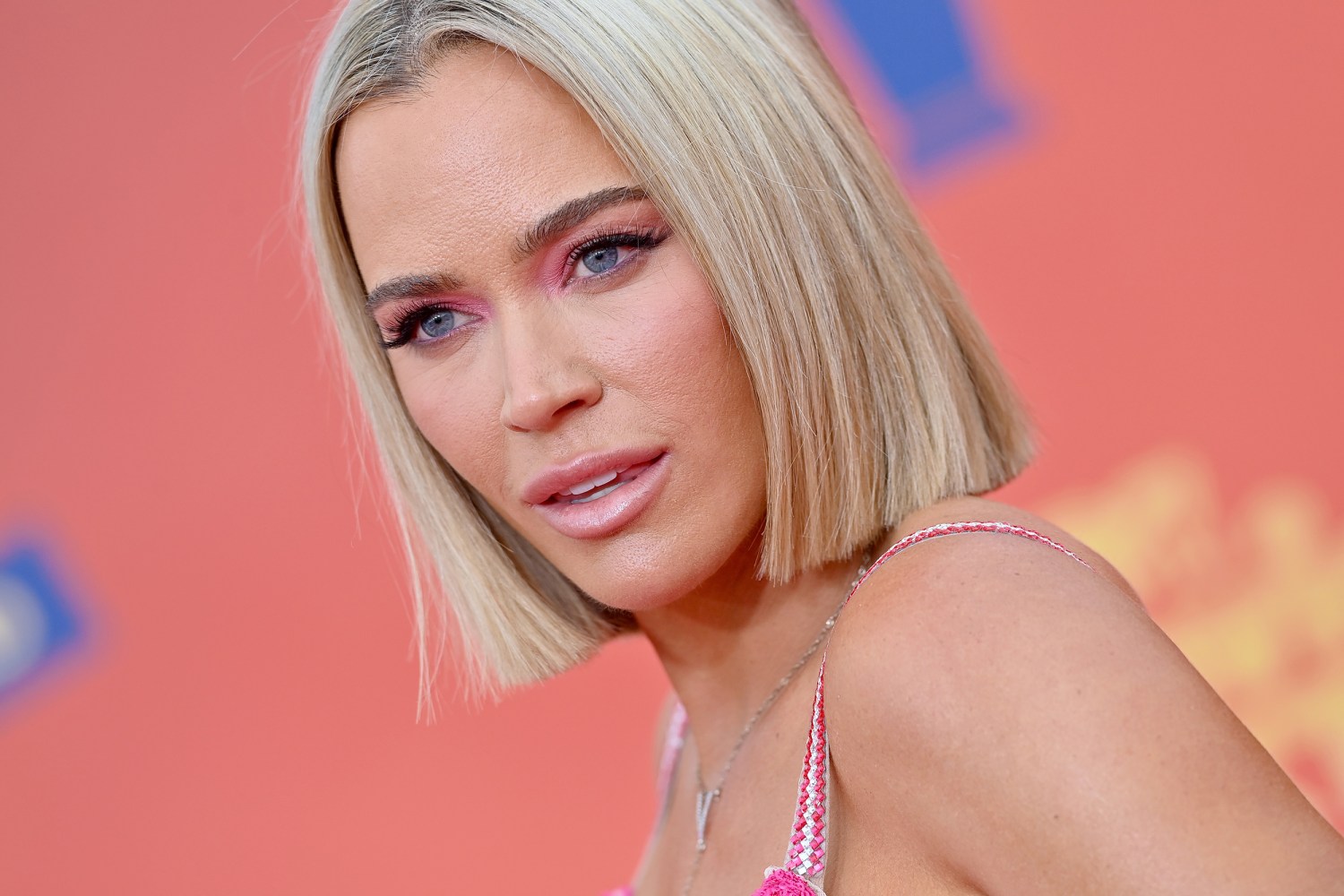 She met and wed Edwin Arroyave in 2011 when he created Skyline Security Management, Inc., where she currently serves as CEO and founder. She is the stepmother to Isabella, Edwin's daughter from a previous relationship, as well as Slate, Dove, and Cruz, their three children.
Teddi, a fitness influencer and in-demand accountability coach, has developed a multimillion-dollar company as a fitness influencer, transforming the lives of over 10,000 individuals through her multimillion-dollar business, ALL IN by Teddi.
Additionally, the celebrity has made several public appearances to raise awareness of the sickness. She says that if you find a spot, you should have it examined.
Accidentally observed marks on our bodies should be regarded carefully. Congratulations to Teddi on her recovery from the sickness, and best wishes for a long and prosperous life.
"Cheers" Star Kirstie Alley Is No More After Battle With Cancer!!