My Hero Academia Season 6 Episode 14 Release Date: My Hero Academia Season 6 Episode 14 will premiere on January 7, 2023. This week, the series will go on pause and will return in January. The last episode concluded the first cour of the season.
In this post, we will discuss the "My Hero Academia Season 6 episode 14 release date" and What we know so far…
My Hero Academia Season 6 Episode 14 Release Date, Time, and Where to watch
The release date for My Hero Academia Season 6 Episode 14 is Saturday, January 7, 2023, at 5:30 PM JST. The timings will change based on the time zone throughout the world. The episode will be aired on Crunchyroll.
The episode will be available on Crunchyroll for streaming. A limited number of Asian nations will be able to access the episode on Netflix. The episode is available for streaming on Hulu in the United States.
Netflix Update About Release Date of Hellbound Season 2!
---
What happens in my hero academia season 6 episode 13?
The episode began with Gigantomachia passing out when the medication took effect. Best Jeanist is observed questioning who may be responsible and concluding that all Heroes had collaborated.
He then uses his Quirk to strangle the enemy he has caught. Meanwhile, Dabi and Todoroki engage in combat with one another.
Mr. Compress recounts the League of Villains' early days. He considers the financial difficulty they experienced. Mr. Compress understands he has done something unexpected to assist his colleagues in obtaining victory. In addition, he utilizes his Quirk to release himself by excavating his body.
Mr. Compress emancipates himself and attempts to rescue Spinner and Shigaraki. In contrast, Todoroki is injured by Dabi's strike and collapses to the ground. Mr. Compress's given name is Atsuhiro Sako, and his great-great-grandfather, Oji Harima, was known as the incomparable thief.
Oji Harima desired to combat inequity and expose the phoney heroes who had profited from helping humanity.
Island K-drama Episodes 1 and 2 Release Date, Streaming Guidance, and Storyline
He would take the money and donate it to average citizens. Spinner attempts to rouse Shigaraki as Mr. Compress prepares to demonstrate his latest trick. Before he can do so, Lemillion knocks him unconscious with a blow.
---
The Danger Sense: Midoriya's New Quirk
Shigaraki awakens, but All for One has sadly taken over his body. All for One orders Spinner to retreat. Spinner resists the order, arguing that he must accompany his comrades and cannot abandon them in this state.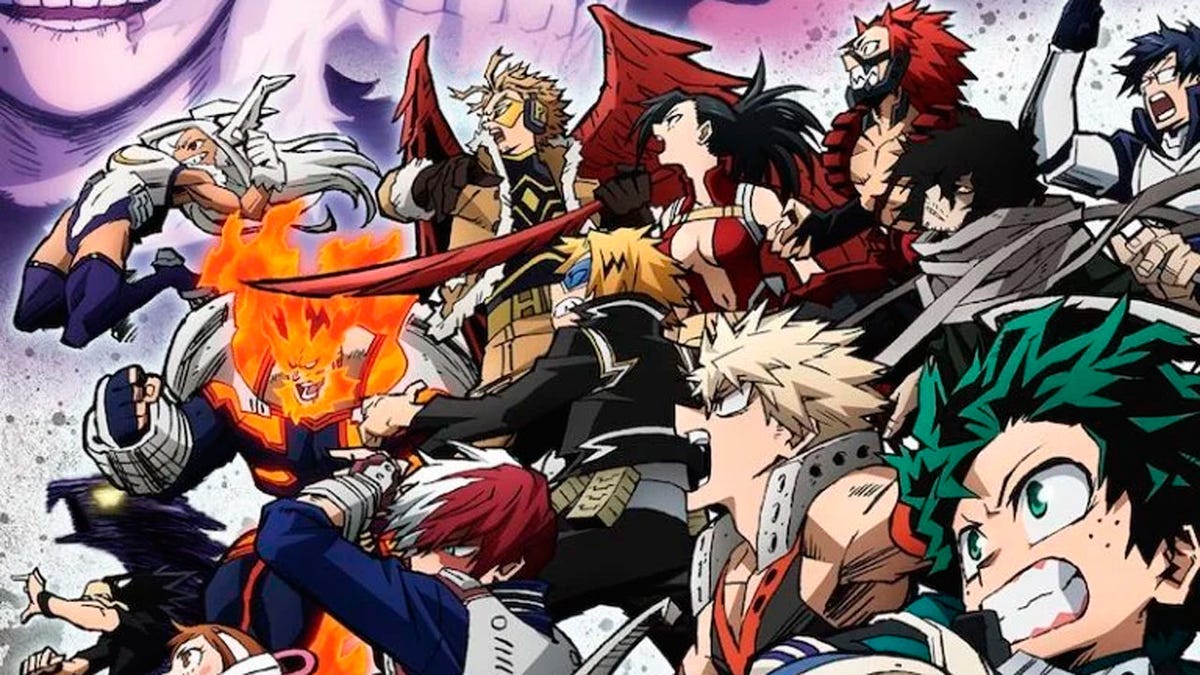 One for All calls the Nomus to approach him. While attempting to flee. Shoto and Lida attempt to prevent them. One for All attacks them with his Quirk, causing them harm. Midoriya recognizes that he is feeling the Danger sense as he begins to have splitting headaches.
The original user of this Quirk was the fourth User of One for All. This Quirk enables the user to detect approaching threats as dangerous. Midoriya fails in his attempt to stop All for One from escaping.
---
My Hero Academia Season 6 Episode 14 Spoiler and Review
The new episode will mark the beginning of the season's second cour. During the episode 13 preview, a new closing tune was unveiled. It is well known that the series adds new theme tunes for different season arcs.
https://www.youtube.com/watch?v=mezyq2OX6TM
Spoiler Warnings: Does Judy Die in Dead to Me Season 3?
We shall see the destruction of the city. The damage sustained by the Heroes. We may learn more about the Todoroki family in the future. Additionally, which heroes have lived and which have perished? This episode will provide the context for the subsequent segment. Episode 14 will focus heavily on the Heroes' recovery.
---
Final Words
For more information Visit our website to find out about a wide range of reality shows that are coming up or that are already on. Through our website, you can find out about a lot of other TV shows and online series.
If you share this article, it will motivate us to create more engaging content for you. And if you have any questions or comments Let us know in the comments, secession. Then do let us know in the comments section below. We enjoy reading your feedback & will provide you with a complete response. Thanks.