The New Year and the Winter Anime 2023 season are quickly approaching, bringing with them a number of exciting new titles such as Nier: Automata Ver1.1A, Buddy Daddies, and Campfire Cooking in Another World with My Absurd Skill, as well as the continuation of popular simulcasts such as My Hero Academia Season 6, The Eminence in Shadow, and Bungou Stray Dogs Season 4.
In addition to these notable titles, The Iceblade Sorcerer Shall Rule the World is a new high fantasy anime to watch in the upcoming season (The Iceblade Sorcerer).
If you love k-drama then go our this section to watch out for a vast variety of posts related to k-drama: Click Here
The Iceblade Sorcerer deviates from the other isekai animes now being produced by adopting a more conventional, serious tone for a fantasy anime while including stunning magic and comic character dynamics.
BL Anime Sasaki to Miyano Plot, Review, and Ending Explained
---
The Iceblade Sorcerer Plot and Cast
The Iceblade Sorcerer is based on the original light novel series by Nana Mikoshiba and drawn by Riko Korie. It chronicles the narrative of Ray White and his stormy journey as he begins a conventional school life while being everything from normal.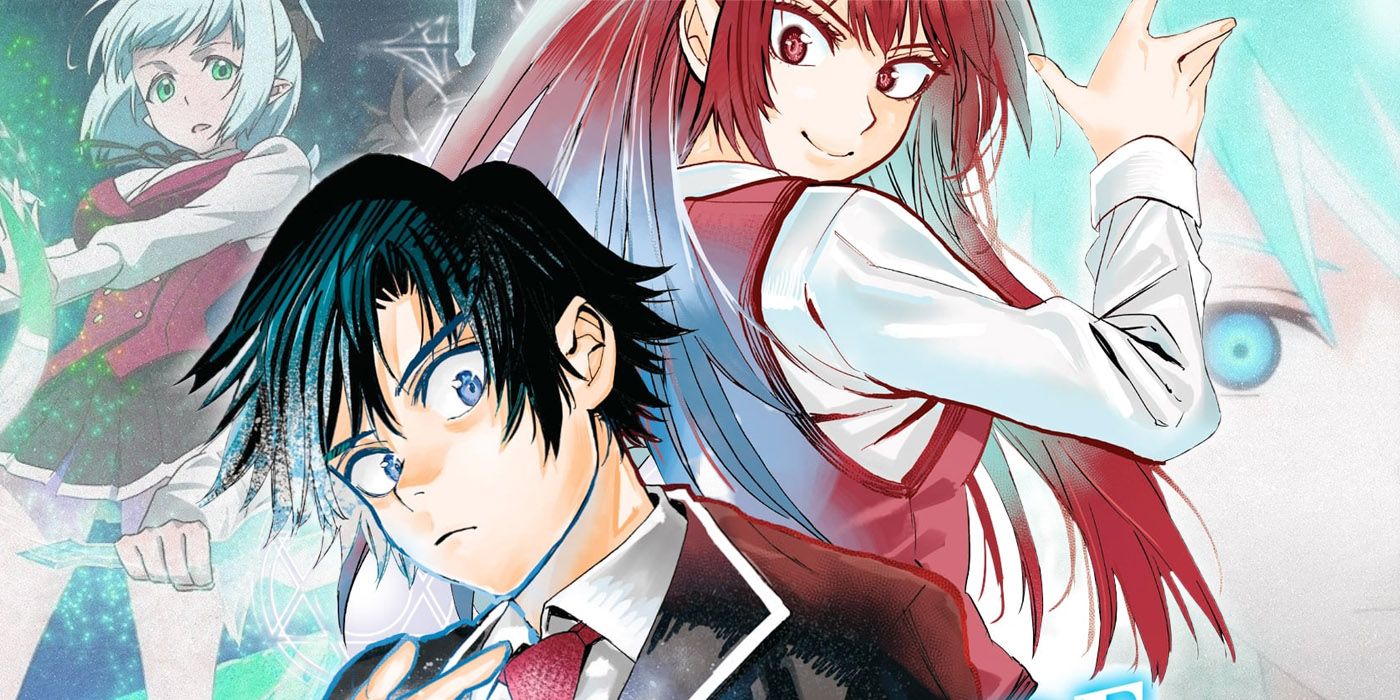 Despite his outstanding swordsmanship, Ray White stands out as the sole commoner enrolled in the Arnold Academy of Magic, a school for the nobility and aristocracy, who does not appear to be very adept at magic.
It is not easy for Ray to live among the snobbish, selfish, and ambitious Arnold Academy students, given that he is ostracised and struggles to establish friends owing to a lack of social experience.
Oniichan wa Oshimai! Episode 1 Release Date, Time, Trailer, and What We Know So Far
Nonetheless, Ray conceals a terrifying secret that weighs heavily on his youthful shoulders: he is the most powerful sorcerer, who three years ago led the kingdom to victory with his immense ice abilities and sword.
Ray is surrounded by a small group of unlikely friends, including the proud yet kind Amelia Rose, the shy bookworm Elisa Griffith, and the muscular Evy Armstrong.
He must unravel the secrets of a conspiracy lurking within the academy's walls while confronting his horrific and traumatic past for a better, more peaceful future.
---
The Iceblade Sorcerer: Where to Watch?
The Iceblade Sorcerer will premiere on Crunchyroll on January 6, 2023. It was produced by Cloud Hearts, the company behind Battle Game in 5 seconds, and directed by Masahiro Takata.
With an opening theme titled "Dystopia," sung by Sizuk, and an ending theme titled "Loud Hailer," performed by Maaya Uchida, viewers can anticipate magnificent music and animations, along with an engaging plot that should scratch that non-isekai, high fantasy itch come winter of 2023.
Solo Leveling Anime is Going to Release on Crunchyroll in 2023: Everything You Want to Know
With a star-studded voice cast including talents Junya Enoki (Itadori Yuji from Jujutsu Kaisen) as Ray White, Iori Saeki (Vanilla in Nekopara) as Amelia Rose, and Nana Harumura (Dryade in The Hidden Dungeon Only I Can Enter) as Elisa Griffith, as well as numerous other voice actors and actresses, The Iceblade Sorcerer Shall Rule The World.
---
Final Words
This post is coming to an end now. I hope you have received all of the information about Know About "the Iceblade Sorcerer Before the Winter Anime Airs 2023".  If you like this post, then share it with your friends and family.
Also, Bookmark our website for more posts.