Three years have passed since the third season. However, the fourth season of Bungo Stray Dogs will ultimately premiere in January 2023. Here are the specifics for Episode 1 of Season 4 of Bungo Stray Dogs.
Island K-drama Episode 3 and 4 Release Date: How many episodes of Island are coming in future?
---
Bungo Stray Dogs Season 4 Episode 1 Release Date & Time
The premiere of Bungo Stray Dogs Season 4 Episode 1 is on January 4, 2023. The episode will air at 23:00 JST on Tokyo MX and other regional networks.
Crunchyroll is broadcasting the series for a worldwide audience. The episode will be published concurrently with its broadcast in Japan. In the United States, these times would be as follows:
9:00 a.m. ET
8:00 a.m. CT
6:00 a.m. PT
---
Where to Watch "Bungo Stray Dogs Season 4"
Season 4 of Bungo Stray Dogs will be streamable on Crunchyroll.
---
Bungo Stray Dogs Season 4: About Series
The manga series Bungo Stray Dogs was conceived by Kafka Asagiri and drawn by Sango Harukawa. In December 2012, the manga began publishing in the Young Ace magazine published by Kadokawa Shoten.
Since 2014, Kadokawa and Yen Press have released several light novels. Additionally, the manga has spawned various spin-offs, including Bungo Stray Dogs: BEAST and Bungo Stray Dogs: Dazai, Chuya, and Jugosai.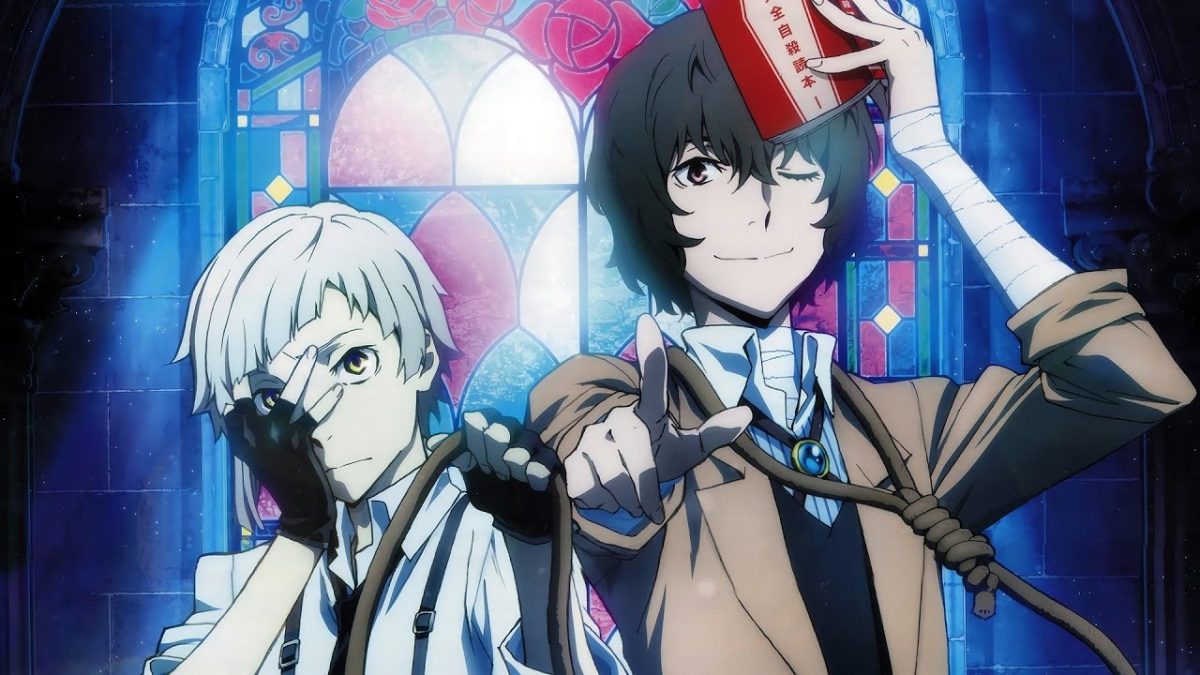 The series' anime adaption was developed by Bones. In 2016, both the first and second seasons debuted. Bones released the film Bungo Stray Dogs: Dead Apple in 2018. In 2019, the third season premiered.
In November 2021, a fourth season will be confirmed. Director Takuya Igarashi returns for a second time. The opening song of Season 4 of Bungo Stray Dogs is "True Story" by SCREEN mode, while the closing theme is "Shirushi/°C" by Luck Life.
BL Anime Sasaki to Miyano Plot, Review and Ending Explained
Atsushi Nakajima, an orphan, saves Osamu Dazai, a detective, in Bungo Stray Dogs. Atsushi's ability to morph into a tiger prompted Dazai to enlist him in the Armed Detective Agency. The agency comprises individuals with magical abilities. The plot centers on their agency's efforts to solve numerous incidents in Yokohama.
---
Final Words
This post is coming to an end now. I hope you got all the information about Bungo Stray Dogs Season 4 Episode 1 Release Date, Time, and Where to Watch. If you like this post, then share it with your friends and family.
Also, bookmark our website for more interesting posts.